Welcome BearTwo!  You are a very Lucky bear to get breakfast on bed (toast with honey of course). 


This is an old (and a bit scruffy) friend of mine, just out of bed and getting himself ready for a day of mischief.  Tat B. is also a tad vain.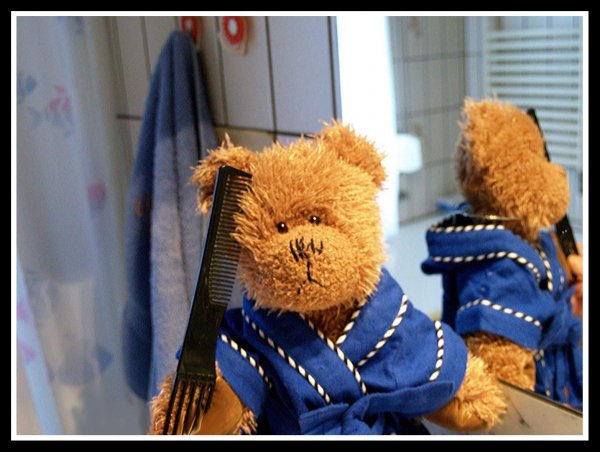 (Sorry about the poor quality of the pic, but we just came out of bed. 

)