I picked up this cutie at a local thrift shop. He's about 21 in long. He has a signature or numbers written on his foot. (see picture) I was hoping to find out if he is part of a collection, if so by who, and what kind of hair is he made of? His arms, head and legs move beautifully. He truly was made with lots of love. Thank you for your help!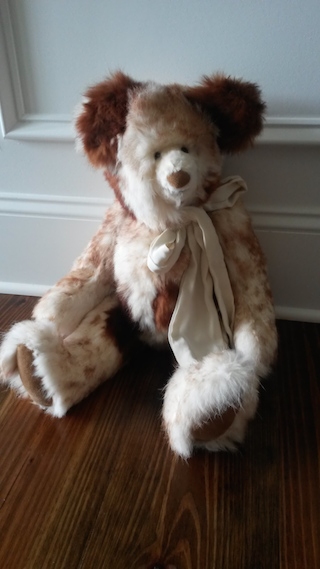 His snout is more long and thin then a regular teddy bear. I haven't been able to find one with a nose like this.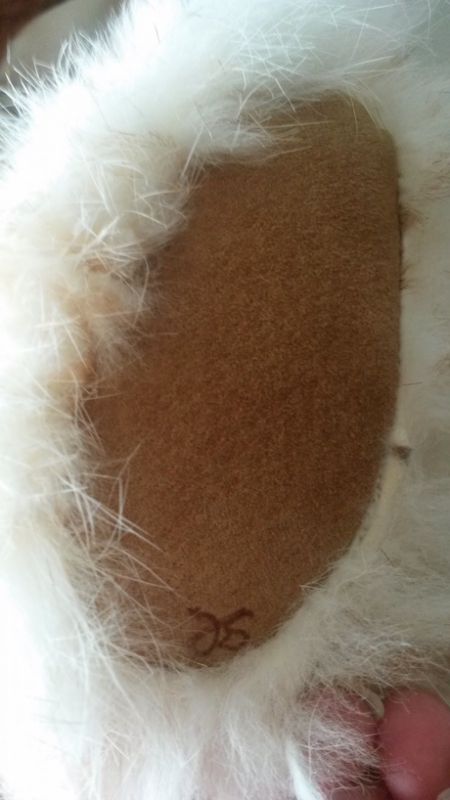 Signature? Number? This is on his foot.