I made my first bear when my son was about 4 years old (about 35 years ago) and the next one when my son and daughter-in-law told me that I was going to be a new grandma! The first bear I made was about 2 feet tall and made of navy blue corduroy. I now make them out of recycled fabrics which include men's discarded suits, dresses, and, on one occasion, I made a memory bear and matching quilt from a little girls crib bedding.
I've made two others since then and it's becoming and obsession! 
I'm happy to have found this website and hope that it will inspire and incentivize me to make many more. I'll post pictures whenever I complete one!
Glad to be a new member!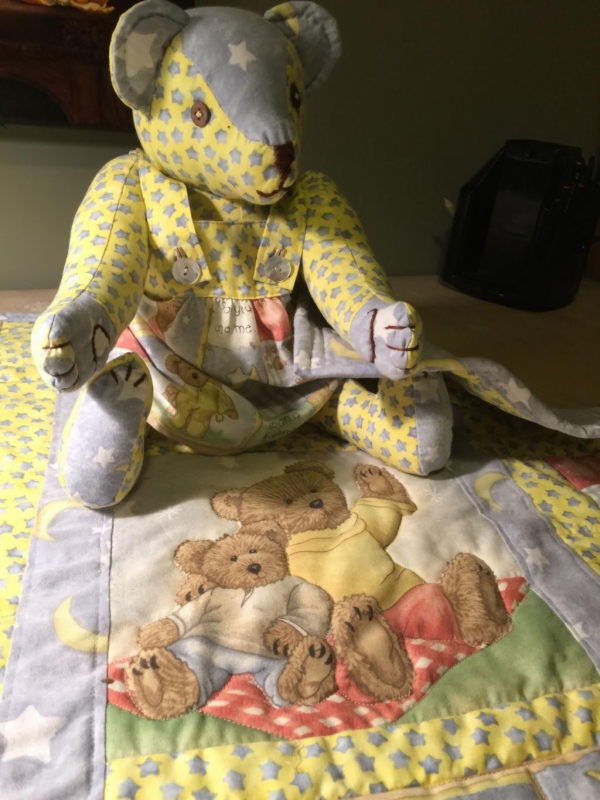 The memory bear with blankie. 18 inches