Hi!
Name's Tin and I'm from the Philippines. I came across this site while trying to figure out how to sew on a head gusset [still so stuck on it]
I've always wanted to make a teddy bear since I was fourteen years old but it's only now, six years later, that I finally got around to doing just that. I'm pretty new to teddy-bear-making and to sewing in general but I managed to make a practice teddy bear last month and it was a really fun experience. The hobby stores here in the Philippines don't sell teddy-bear making materials so I've had to improvise and make do with what I could find during shopping trips. But yeah, it's fun.
I've also included a picture of my (pretty clumsy) first attempt at making a teddy bear.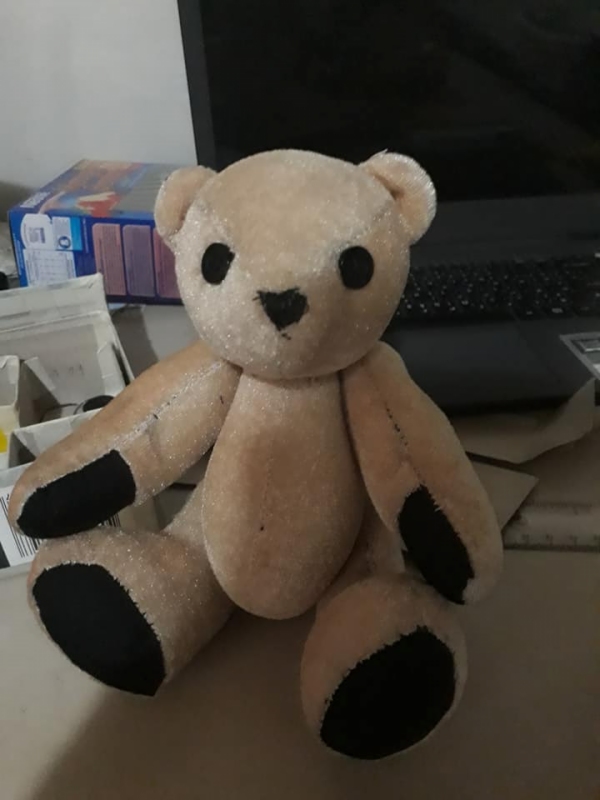 Emphasis on "practice". I didn't have enough threads on hand at the time - I've since bought different colored threads. I'm calling him "Protobear"