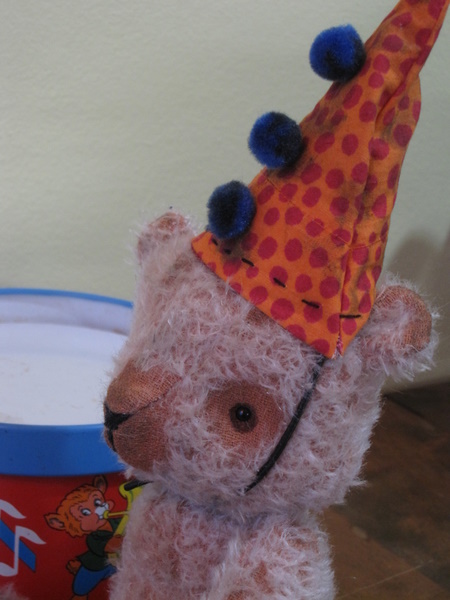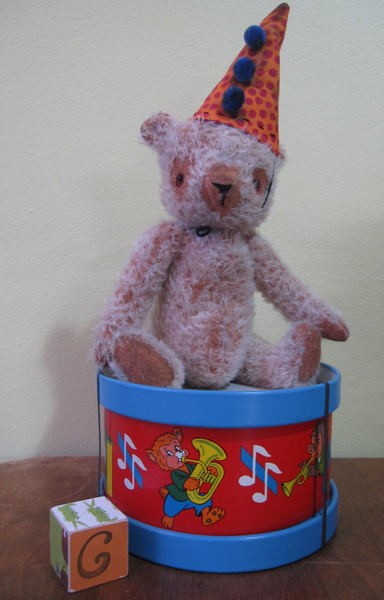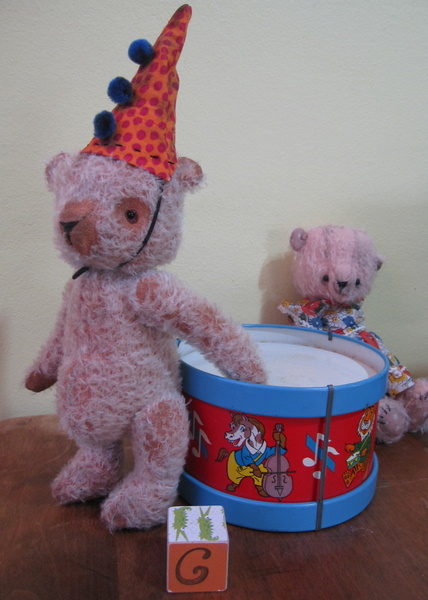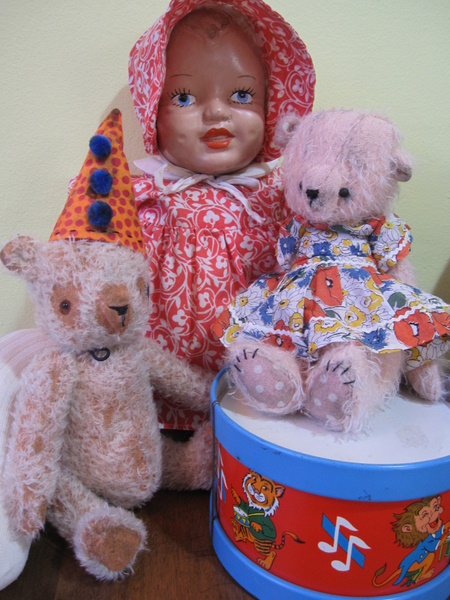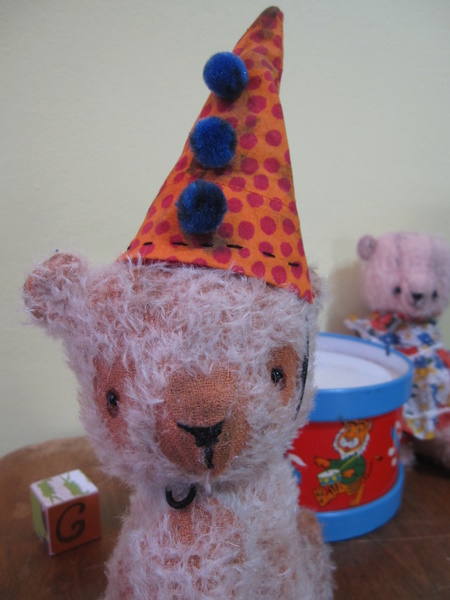 He's an old timer for sure!!!
He is 5-way cotter pin jointed, filled with wool for softness, mohair fabric scraps and wood wool for texture and steel shot for weight. He is wearing a removable clown hat made of vintage fabric.
He has small 4 mm shiny black glass eyes.
Contact me by e-mail for inquiries about him.
Other toys do not come with him