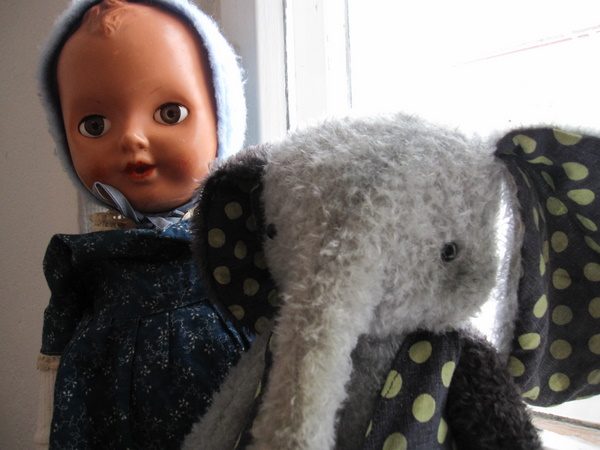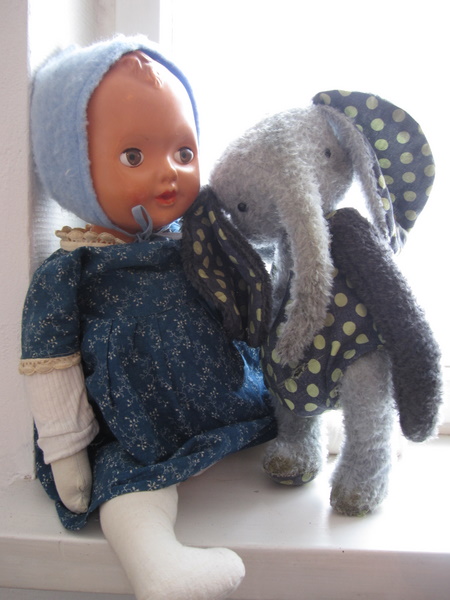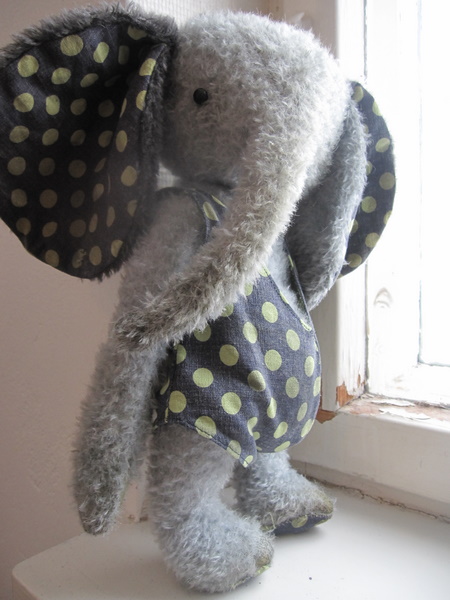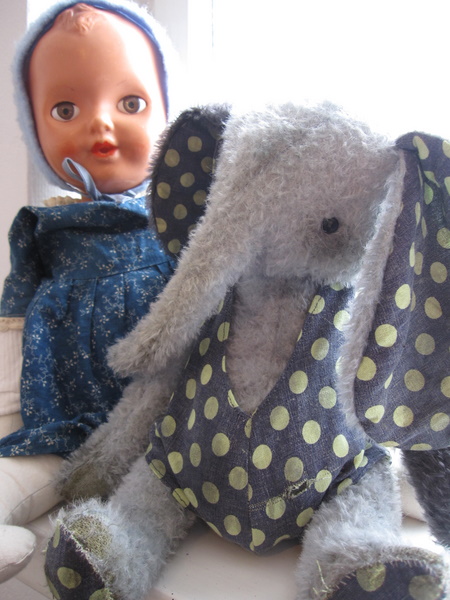 He is up to a lot of trouble all the time, getting himself so messy!!! Oooops!
He is 13" tall and made of two colors, pale blue and faded black mohairs. One ear and one arm are black, the rest is pale blue, and the insides of his ears and his foot pads are vintage style linen-cotton blend fabric in faded black and spring green! He is is stuffed with pure wool for softness, mohair fabric scraps and wood wool for texture, and steel shot for weight.
I have treated and aged him to be felted and looking like he has endured decades of loving hugs, and more than one roll in the mud and tumble through the woods, or maybe he got caught under a fence! (That would explain the tears in his ear and his romper)
He is 5-way cotter pin jointed the traditional way, and he wears antique boot button eyes! I love those, they give such a sweet, mischievous glint to the eyes!
He is wearing a matching romper with a snap closure in the back.The outfit is of course removable! I don't like my toy animals to wear anything you can't take off!
Laura doll doesn't come with him :)
Please contact me by e-mail for inquiries about him. My web page is coming along!!!! Stay tuned!!! I'm also opening an Etsy shop as a place to sell my toys.