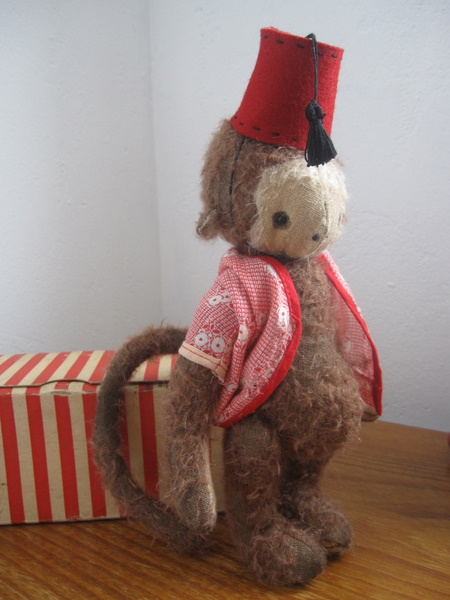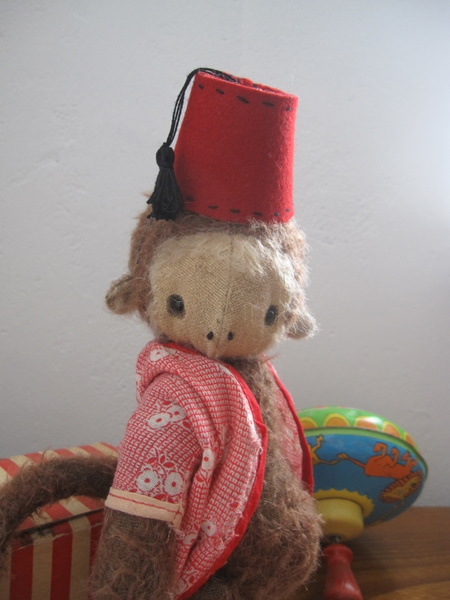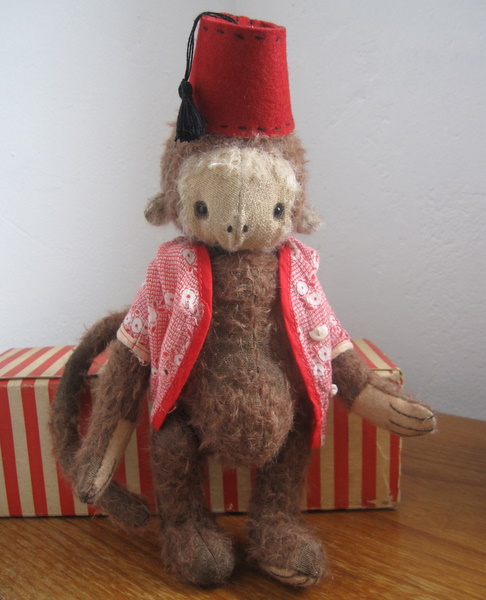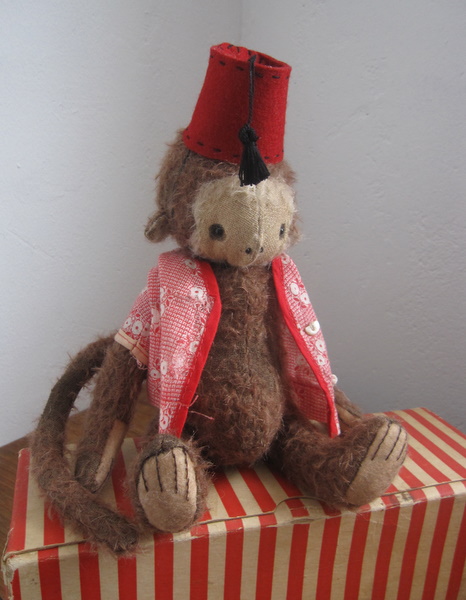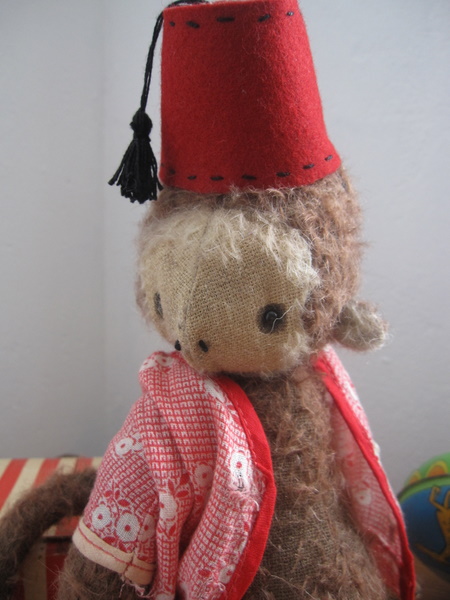 He is a 9" tall (without his hat) monkey made with two tones of mohair, felted, tinted, aged and plucked to that perfect well-loved vintage look! My monkey design is inspired by the old monkey toy that my sister had - I wish I could find that old fellow!!
His feet and hands have wool felt pads. He is filled with wool and mohair fabric scraps so he is soft and cuddly! I added steel shot to his limbs and tummy so he feels nice and heavy in the hand. He has black glass eyes and he is 5-way jointed with cotter pin joints the traditional way.
The jacket is a vintage doll jacket from the 30's and I made his fez with wool felt. Everything is of course removable, I don't like any clothing or accessories that you can't take off!!!
All my toys are numbered collectible toys and come with a certificate.
Find him in my etsy store : www.toyboxarts.etsy.com