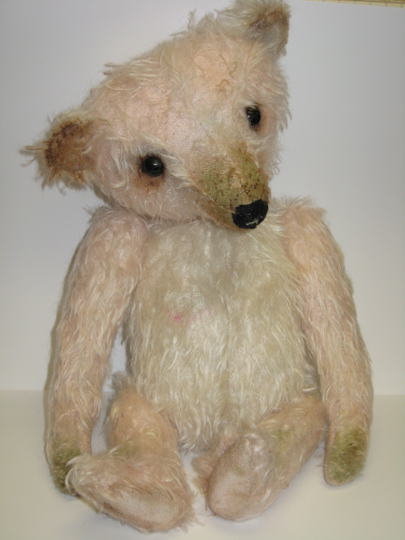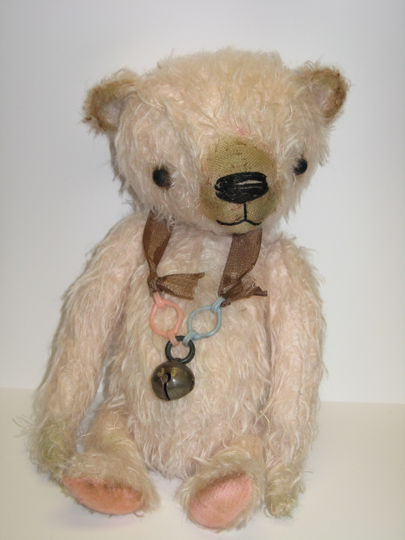 One pattern is brand new, the other is my traditional bear with a few alterations. I think they both turned out pretty good. I learned a few things taking these apart and putting them back together again. The smaller bear is Tuscadaro and he is available on Bear Pile.
The traditional bear (~12") is a rework of an earlier pattern I had. I made quite a few changes to him and I think I will leave the pattern alone now! He will be available probably tomorrow. I have to decided on what he will be wearing before he goes traveling to a new home.
I am still working on a small bear with clay nose and needle-felted paw pads.