Chester is a lovely big *for me* Original Mon Bear, standing at 11" tall (though he is a seated bear).
He was intended to be part of the upcoming December eBearShow, but silly me posted a sneak peek preview pic and he got snapped up!
I'm particularly proud of his beautiful eyes, as I hand painted them myself.
Hope you all like him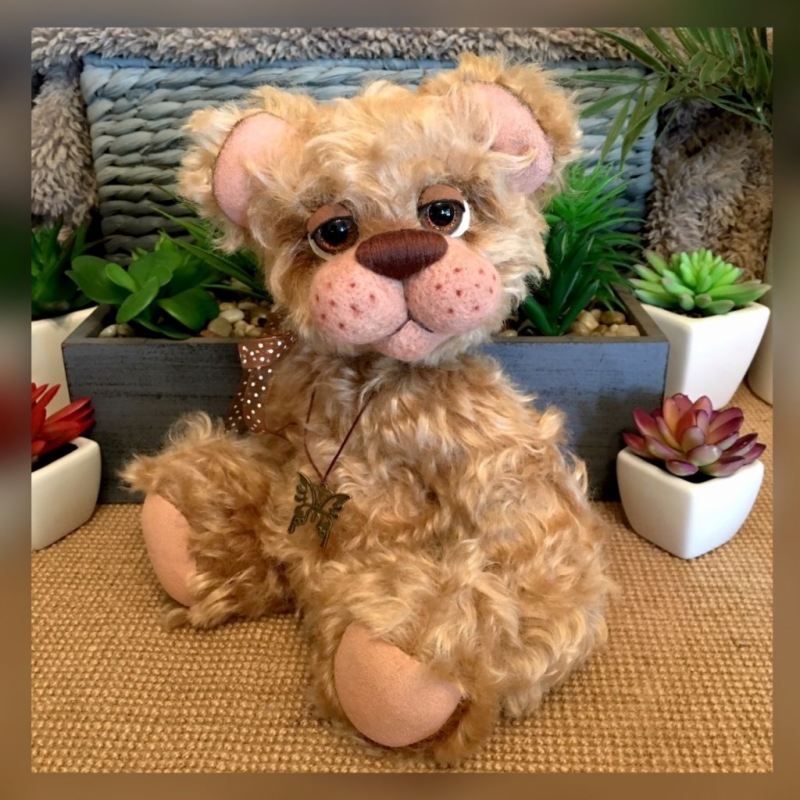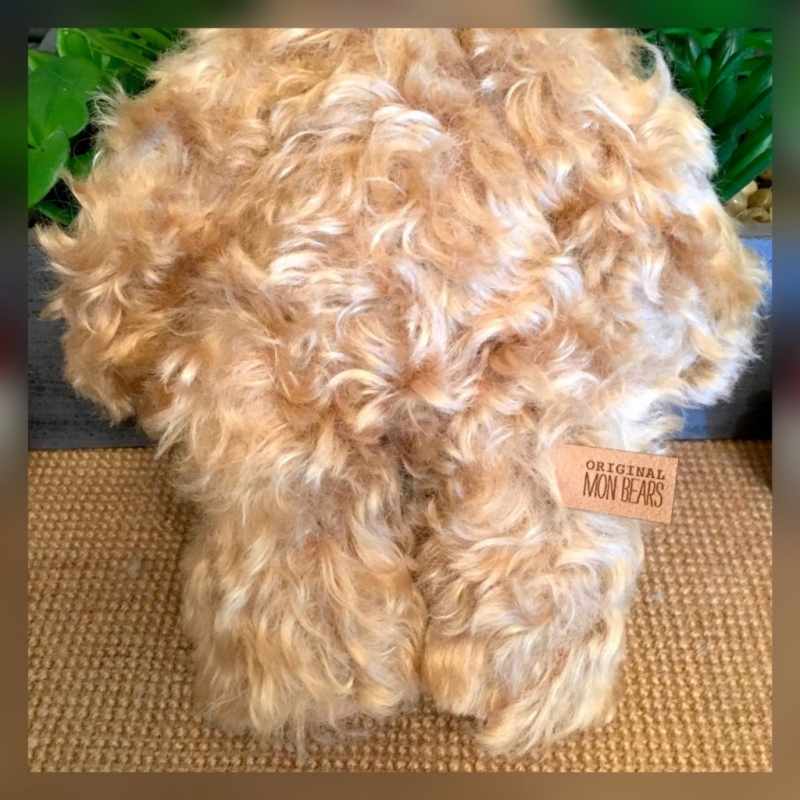 Tush tag