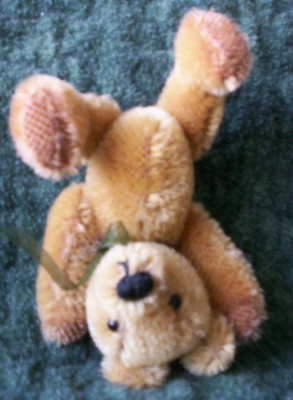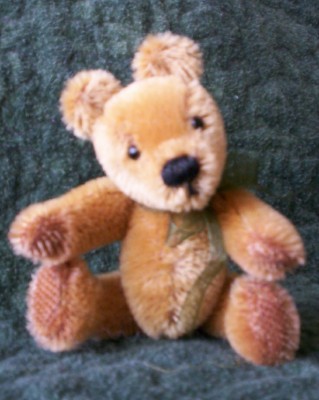 Here's a little bear I'm giving to my friend who starts her doctorate program soon...thought she needed a study buddy...and since she was coveting my other little bear...well...
Wisdom (still need to find him a little charm to wear around his neck) stands 4-1/2" tall...made from shortpile mohair...stuffed his little belly with copper bb's...etc.   He does so like to frolick...as you can see I couldn't keep him from standing on his head...so hopefully he's a good influence on my friend and doesn't distract her too much.  I'm not sure she could pass her dissertation if she wrote on the frolicking habits of bears...but who knows.:D
I know...I need a better camera if I'm going to get serious about the bear busines...all in due time.