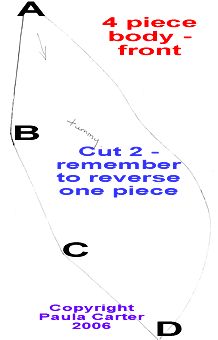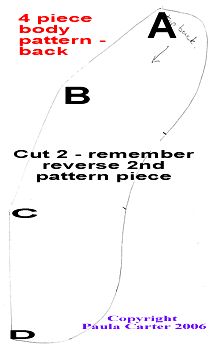 Hi Catherine, I always sew like this:
Tummy front top to bottom (A to D)
Back top of hump to bottom of hump, leave space for stuffing, then sew from mid back to bottom of back (A to first marking of stuffing opening, leave gap then sew from second mark to D)
Now you should have two separate halves ... one for the tummy and one for the back.
Next pin the two halves together from centre top of tummy and centre top of back, along the sides and down to the bottom of both pieces.  (A to B to C to D)
Hopefully that will give you all the pieces in all the right places! 
I don't tend to use darts on my four piece bodies, so without seeing the design can't really offer comment on those. 
Good luck!