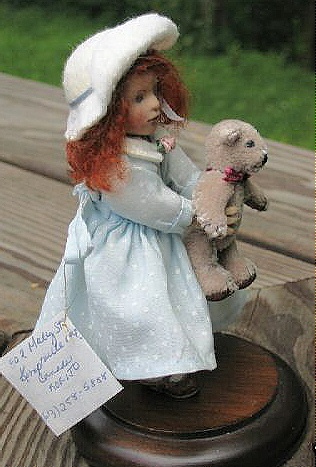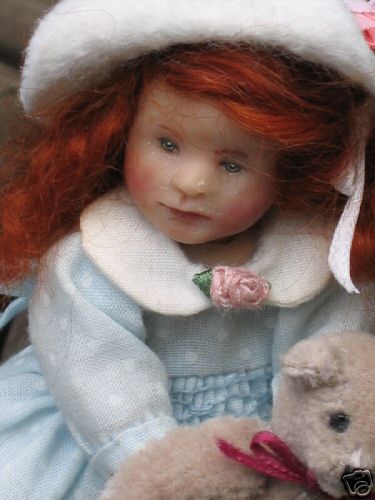 I started off making miniature fimo dolls and even had some interest fromt he Thomas Boland Gallery in Chicago, but I made this 2 1/2 inch bear to go with my 5 1/2 inch doll and as they say "the rest is history!"  I've tried to get back into it, and even have an "almost finished" doll on my dest since Xmas, but my heart is into making bears.
Tami, both Rotraut Schrott and Hidlegard Gunzel have sculpting books on the market - I bought them both about 13 years ago, and that's where I learned to scultpt.  Both of them are good books, and they should still be available.  I also have Lisa Lichetenfels soft sculpting book and would love to give that a go sometime.
Paula, you are very artistic and if you were to get one of these two sculpting books, it would take all the fear and guesswork away for you.  It's broken down into step by step procedures and it doesn't seem such a daunting feat.  Go for it. 
I want to get back into my sketching and portrature - I miss it.  I also want to learn to use the kazillion things I have bought for altered art and digital scrapbooking. 
                                hugs,
                                Brenda