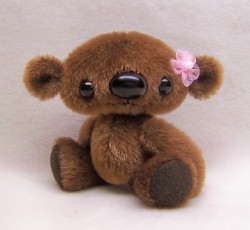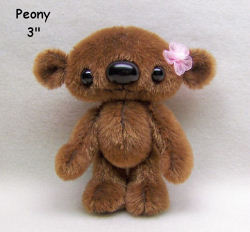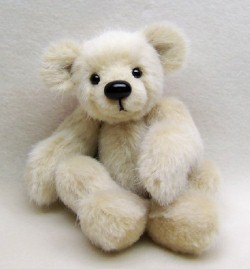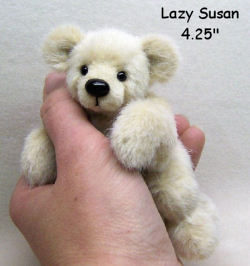 I like to design my own patterns but when I use another's pattern - I GET TO KEEP THE BEAR!!   

Both these patterns are by Andrea Brewer. They went together so well and I had loads of fun with them.
I must say I'd love to take Lazy Susan to bed with me but she'd get lost in the blankets. The little ones are so hard to snuggle with. 

I've also never done an anime-style bear. This pattern was a snap and I like the looks of her. Anime is not my style and I don't usually care for them. I couldn't resist this one and it's always good to broaden your horizons - try something new.