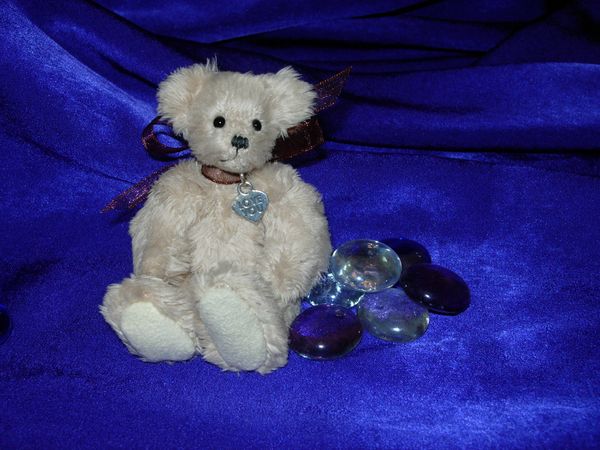 This little bear is only 3" - sorry he didn't photo very well - my fault (not his) 

I am happy that I have attempted a mini, but I think I will have to keep to 5" or more in future - my sausage fingers find the tiny bits too fiddly!
I'm giving this little one to my mum as a surprise and will let her name him.
I've added a picture of my most recent additions - I hope you like them!
Hugs Ali x