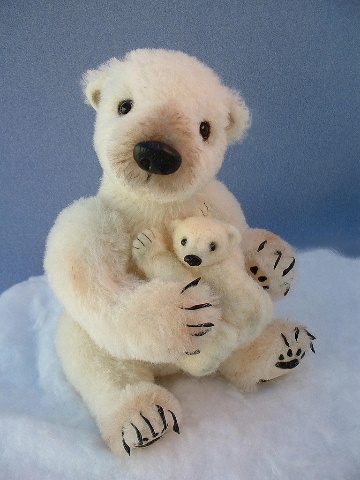 Just So...excited that I wanted to share my great news with everyone here.  As well as The BBAA I was notified by Wonderful Maria that I had been nominated in the Ted Worldwide 2009.
Here is my entry Sola and Nauk, my Polar Bears.
A BIG congratulations to Berta too!!!!!!!!
We'll keep you posted as to when you wonderful Ladies can vote on line.
Thanks again and have a FAB weekend.