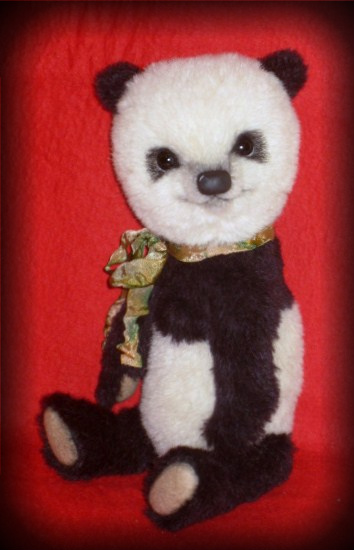 Hello everyone! I know it has been quite some time since I have posted on TT, but I took a little time off of bear making to focus on other things, but I am back now and happy to introduce you to some of my latest creations!
This is Hoshiko. He is an 11" Japanese style panda made from an off white and black alpaca.
He is currently available for immediate adoption on my website.
www.friends-fur-life.50megs.com
Bear Hugs,
Kim