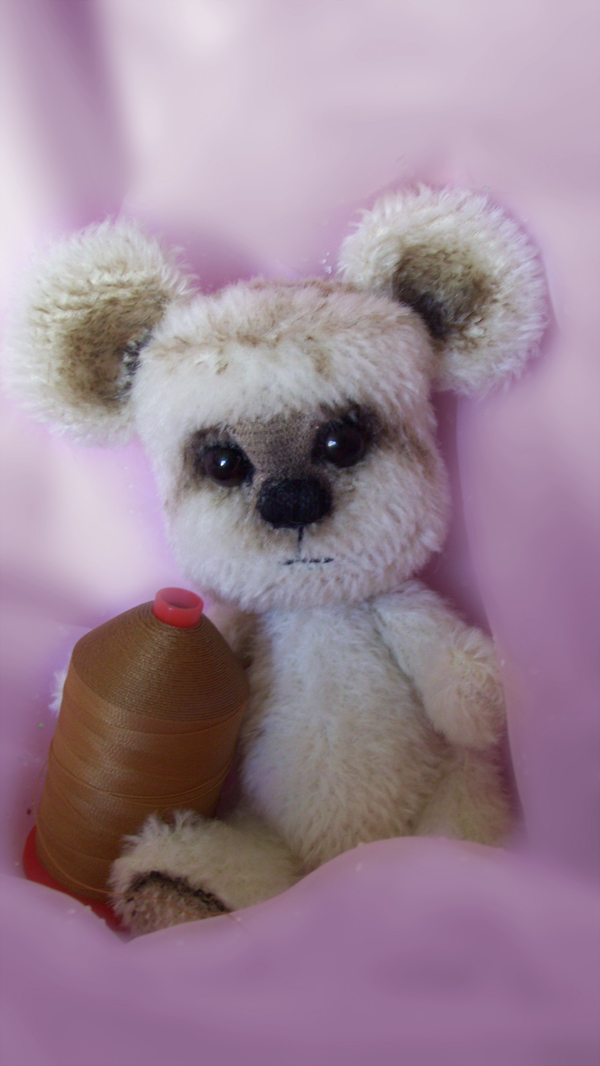 Hello
I have finished a pattern made 100% by me, I'm hoping you all like but I would appreciate some criticism(good and bad), he is only a prototype at the moment, all future ones will vary slightly until he is perfected.
As I am only starting out anything and everything is welcome so please let me know. 

He is approx 8inches, with white mohair and brown glass eyes. I have done some facial needle sculpting and colouring, not my best work I must admit but I am still experimenting with techniques and supplies. I have only sewn him together, but he will be jointed in the future. His nose is sewn but I think I would prefer a sculpted nose and will try that on my next one.
My partner thinks he looks a little like an Ewok. he he
Thank you all