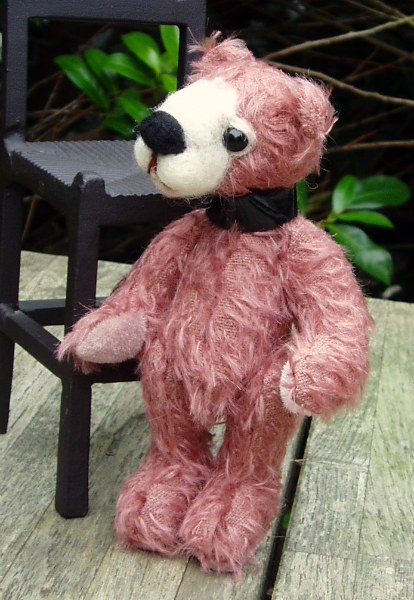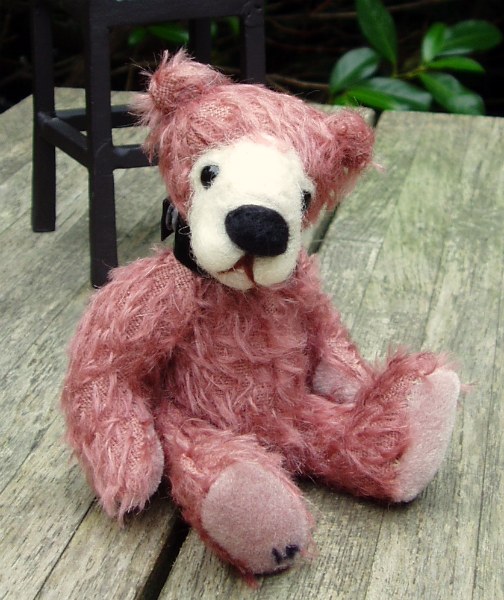 Carlo a cute tiny teddy bear for the collector.
This bear is made from mauve mohair with velour paws, he has black glass eyes and needle felted details and nose.
This bear is cotterpin jointed, 5 ways.
Carlo has a black collar, he is filled with polyester fill and a bit of quarts for weigh. The bear is 5" standing.