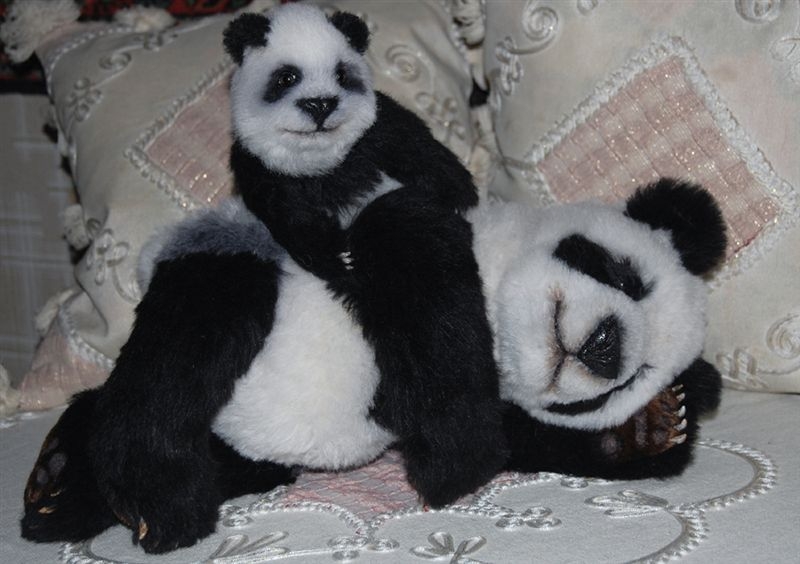 Hi Everyone!
Please let me introduce you to my Panda family: Ping and Pong.
Both bears are made of Schulte alpaka, 6-way-jointed with doble-jointed neck and armature incide for realistic posing possibilities, they have taxidermy bear eyes, Pong with moveable upper eyelids and Ping has epoxy eyelids. Their noses are made of real leather and claws were carefully hand sculpted and carved by me from epoxy clay.
Ping is sitting 5,5 inches and Pong is 11 inches.
Pandas are now looking for new homes.
Thank you for peeking and please enjoy meeting them 


Ping (2) by V e r o Studio, on Flickr

Ping (1) by V e r o Studio, on Flickr

Pong (5) by V e r o Studio, on Flickr

Pong by V e r o Studio, on Flickr

Pong (6) by V e r o Studio, on Flickr