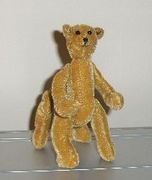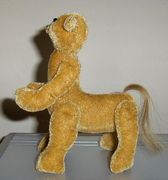 This is my first try at making my own pattern.
I want to make more and call them blender bears. I want to blend a horse Like this one, then a camel, giraffe, etc.
The first legs I made were way to small, these are better.
I used my own hair for the tail.
I will get better, the more I try, hope.