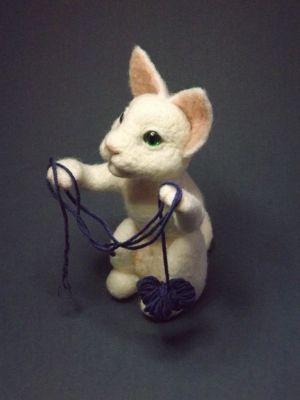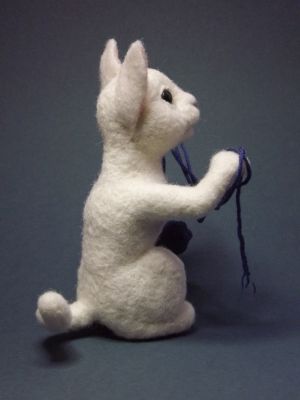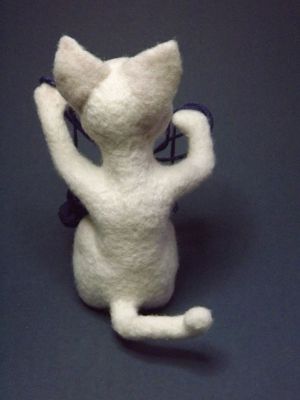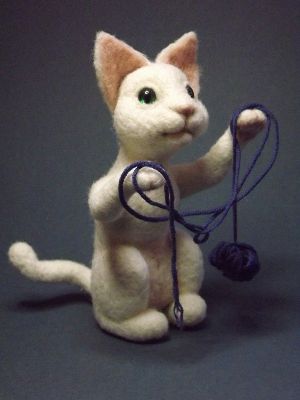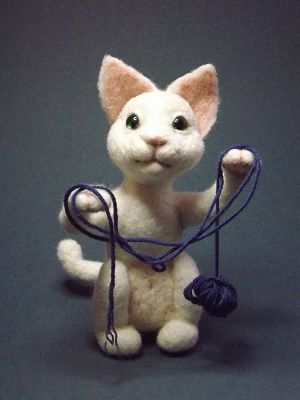 this is my new kitty, 14 cm, with glass eyes.
I did peek on this article here : http://utichka.ru/masterclasss/77-2011- … 30-53.html
but i did not intend to make a copy this time. just got me help on how she did it.
i also made a tutorial about it - 6 parts, where 5 are with about 250 pictures.
http://mytopteddy.blogspot.de/search/la … 0-%20kitty
Let me know what i can do better ... felting and tutorial like.
like sayed - it is 14 cm
about 50 gram (2 ounces) of shetland wool
glas eyes
partly shaded with wool, tiny little brushes with chalk