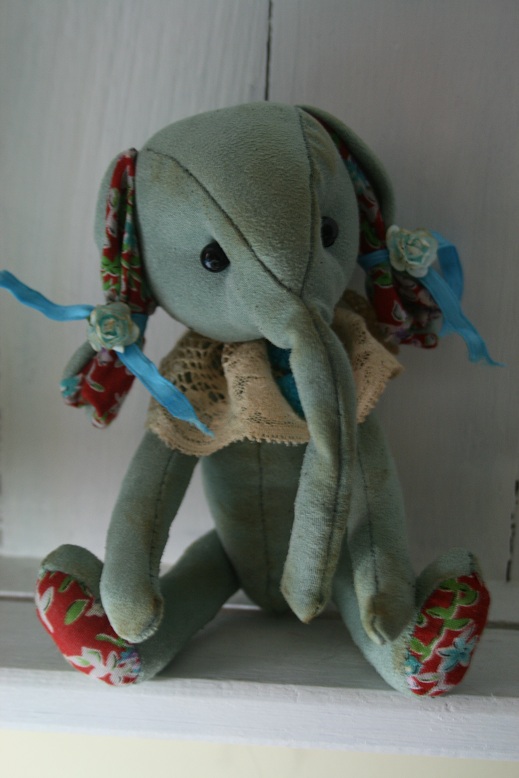 hi everyone I have just listed this vintage style ellie on ebay she is 8 1/2 inches tall and made from a vintage green suede a little tough to hand sew but I think worth ever needle stick,lol Hope you can take a peek!
The new work from everyone on tt is amazing so many new members, I have to pop in more often as I do miss talking to everyone!
ellie hugs to you all!
love
Louise