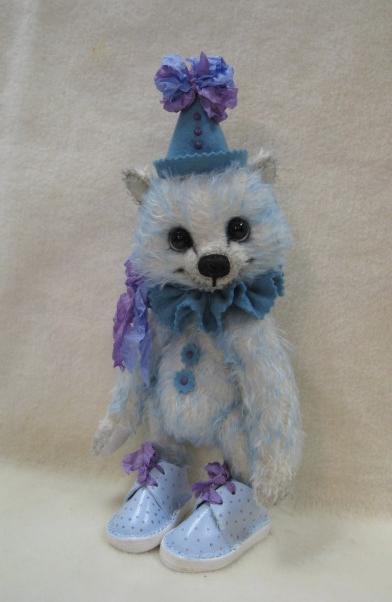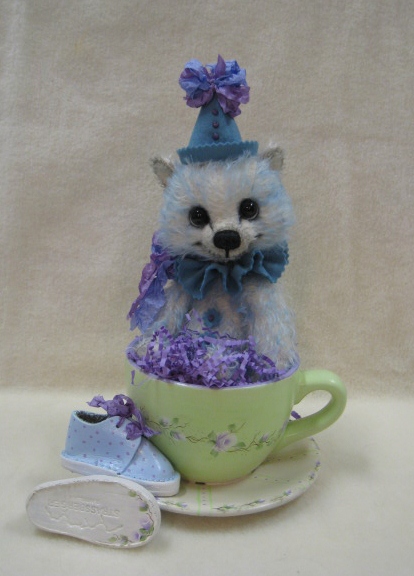 This is Kozmo and he is as cute as can be sitting in his hand painted tea cup. He is 9" tall and made out of a blue tipped mohair with his sweet whimsicle smile.
His tea cup has been painted with delicate lavender rose buds and even the soles of his tiny little shoes have rosebuds!
He is currently available on ebay. Just click the ebay link under my profile picture and it will take you to his auction.
Bear HUgs,
Kim