Today is the day.............. all Teddy Bears come together for Teddy`s Bear picnic..
Today is the day that you can see the preview from the wonderful bears which will be offered during the Teddies World Wide On-line show June 28-30 2013 !!
I am happy to join the show in the miniature category. I have worked hard and proud of the pieces I am going to offer..a few need a last hand...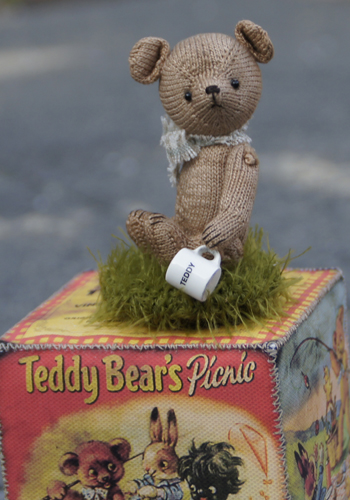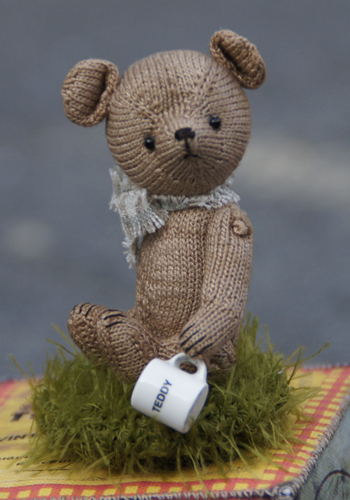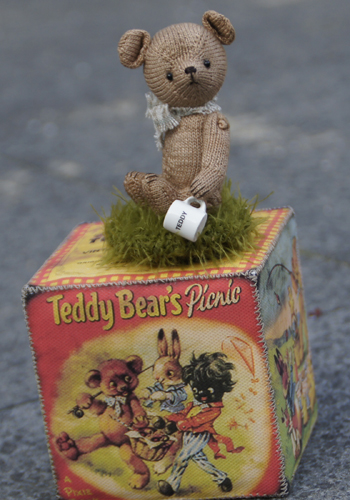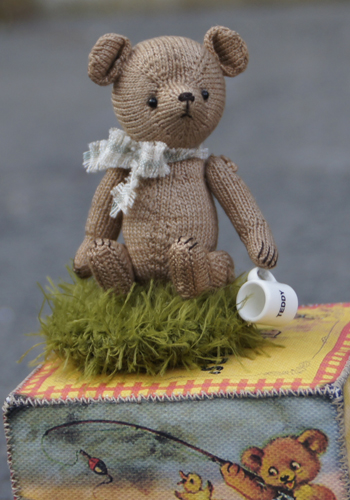 My preview piece is finished.. it is little Teddy (above picture). not sewn, not crocheted, but knitted !!
Teddy is a real heirloom piece for years to enjoy. He is only 7 cm tall and 5 way jointed. Teddy is sitting on a grass circle, holding his cup, as the picnic soon begins. And who would think that you can turn the circle (to wind up the music box which I embedded in the linen. custom printed and sewn, block) and the famous song of Teddy`s Bear Picnic will play, while Teddy is turning and dreaming away, and later bring back memories of his most beautiful Teddy`s Bear Picnic day..
If you like Teddy, please cast your vote at http://www.teddiesworldwide.com/ Please read on the site how to cast your votes.
Thanks so much!!
Berta