Progress Report! (Update)
Thanks to an absolutely amazingly kind gesture of a wonderful person, (whom I would love to name but won't unless given their permission), I was gifted some pieces of mohair in an array of lovely densities and colour so I could stop completely panicking about ruining the limited amount I did have and learn the difference between the properties of synthetic faux fur and mohair! This person may have hung the moon, in my opinion, I've never been graced by such a wonderful gift given souly because someone was blessed with a sweet and generous personality!

So... I did indeed use the lovely Goldie pattern SueAnn donated for practice since I knew it was tried and true, and without the fear of failure my fantastic new stash of mohair freed me from, I went to town on working on this little bear!

What I learned: While synthetic furs, even the high quality ones, are wonderful to touch, they all have a bit of stretch, some minor, some hugely distorting, which indeed affects how the bears features turn out and can, if your Not careful, change the entire shape depending on how you stuff. A mohair bear can be distorted with a sloppy stuffing job, I've found out that quality mohair is much more forgiving when it comes down to it because it doesn't stretch to the same degree. It generally can be trusted to stay in the shape of your pattern, and not warp at seam lines! This means that you must be accurate with the tracing and stitching of your pattern... I admit to having a few seams I had to  , but all in all, the mohair responded wonderfully. I wasn't expecting that sewing through the backing would take a little more push than the softer faux fur backing (though common sense should have clued me in

  ) it was still easier than messing with real leather!
Here's a sneak peak of my progress so far, though I think my Goldie definitely ended up being a boy. I'm thinking he might look like a Joey, Louie or Ernie/Ernest! He's by no means perfect, but I'm extremely excited about how he's turning out! I want to try eyelids on him too! Which has been the only thing that has intimidated me this time!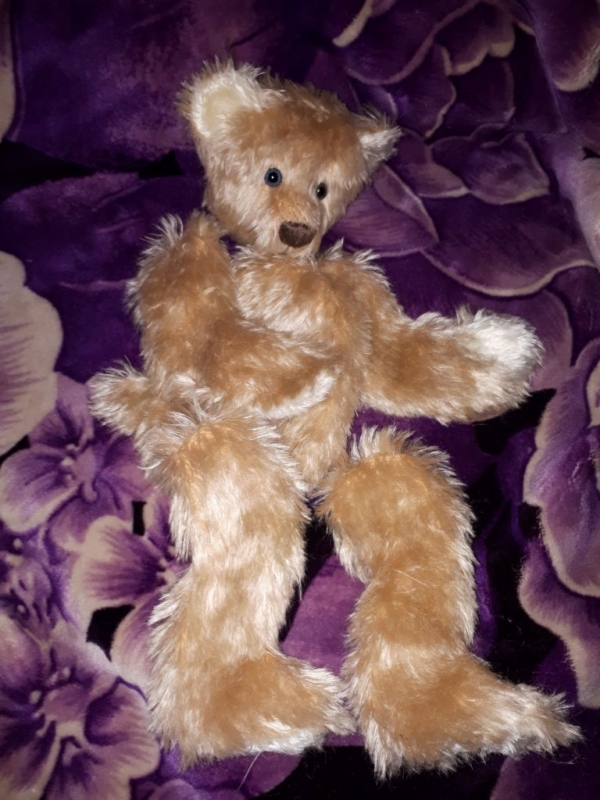 I'm stuffed, unjoined, but I added a tail!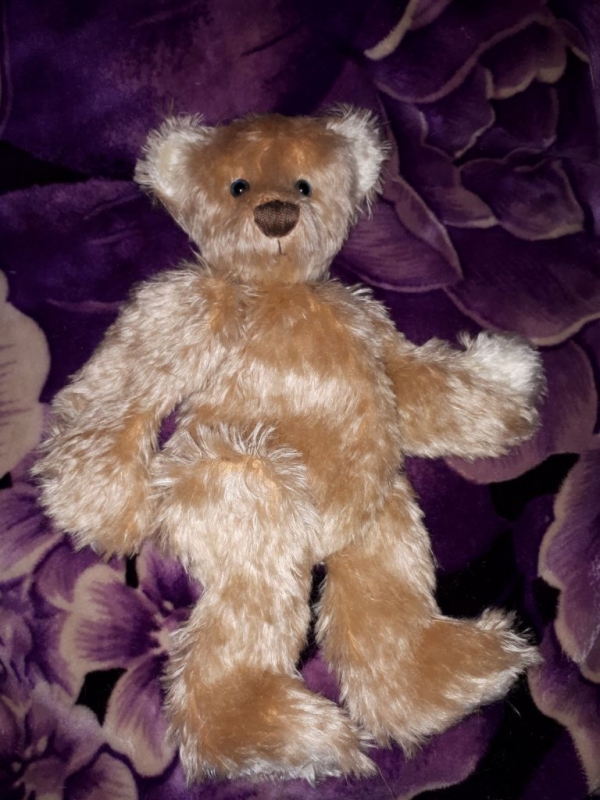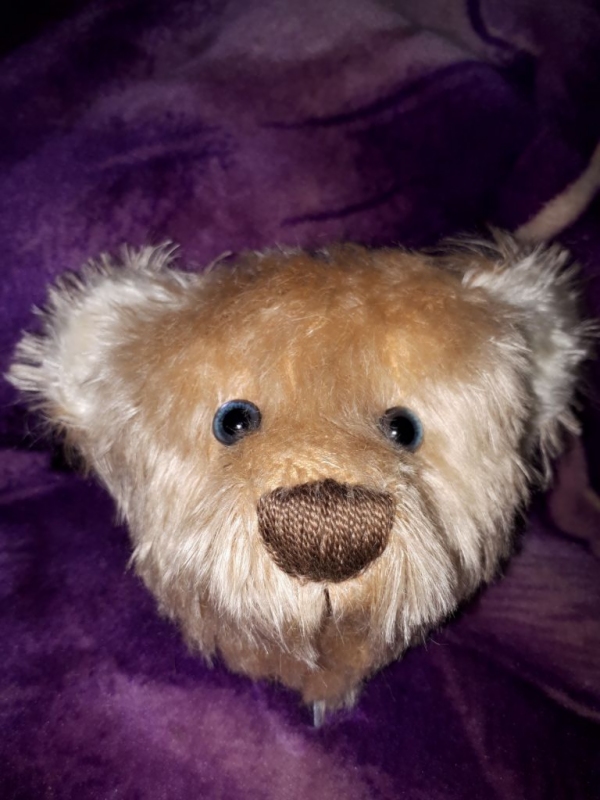 I'm almost pleased with his nose! But his fur has given me a touch of trouble with its wavy texture to shape it. I really like the scruffiness tbh!