So...i love old bears, and a couple of months ago I bought two big old bears, one a big old Chiltern...and one a very old bear on ebay.
They were both quite dirty and dusty, so I decided to have them restored by a TOTALLY FANTASTIC Teddy Bear Repairer in Virginia, Martha Anderson.  (Is it okay to mention her name?)
Anyway, here are the results:  The first is the Chiltern before and after (she had to restuff his neck and give him a good overall clean).  Look at the difference in color!   
What do you think???  I am totally excited about how they came out.  Woohooo!   
I'll post the second bear tomorrow.  :0)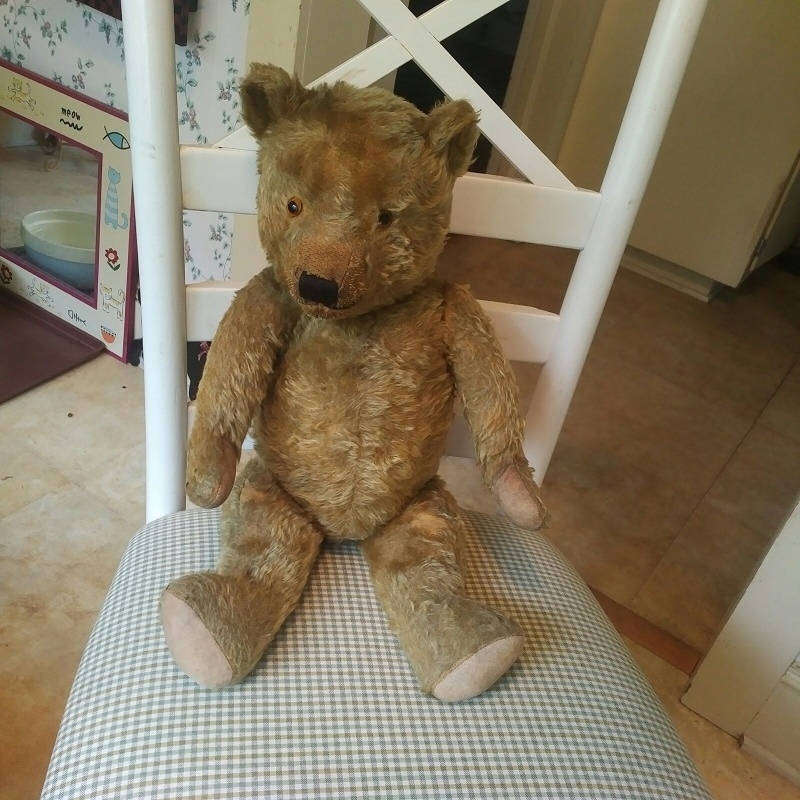 before