Hello, I am new here. I'm a young boy who loves to collect teddy bear. This bear is one of my most valuable bear. I only know that he is a Merrythought, but I have no other information about it. Please help!
I posted this thread because one of his joint, left arm, is very loose. I'm really gentle with him. What can I do to tighten the joint?
Ben's Teddy Bears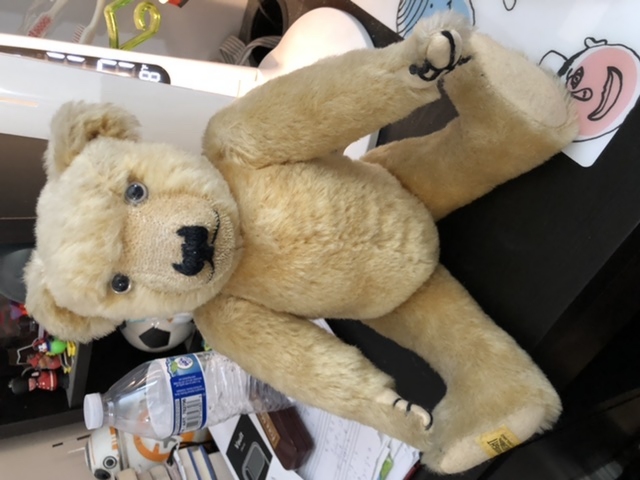 This is a picture of him, Theodore Jr.