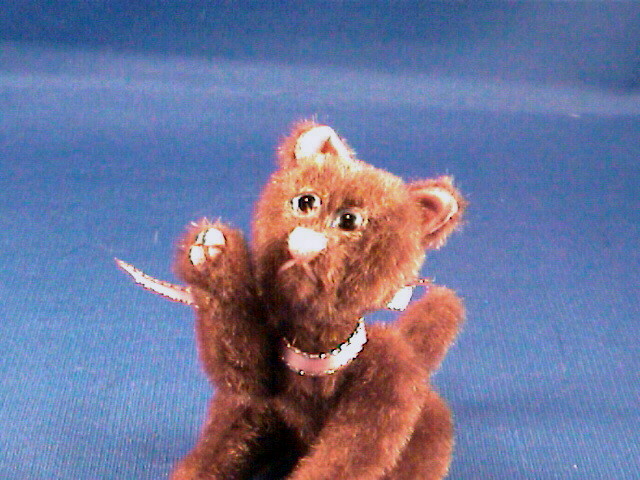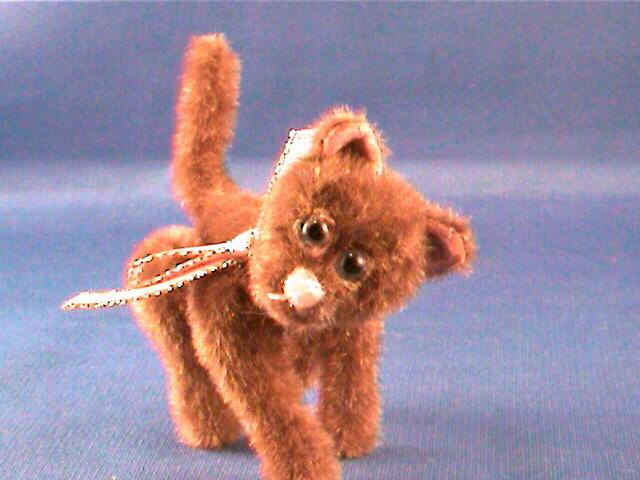 Okay I finally got some pictures. My camera was giving me fits, after an entire picture session only to find the camera wasn't working properly. 

I finally got these few shots of the kitty. I could hardly get her to cooperate, by the second time she just wouldn't sit still!!1 :photo:
I have another little beauty bear that I finished last night but could get any pics, maybe tomorrow!
this little kitty has no name yet!! She is just 2 1/2 inches long, 1 1/2 inches tall. Oh yeah she is six way jointed tail too and wired tail. she has hand painted eyes , with hand painted features. The picture do not do her justice at all.