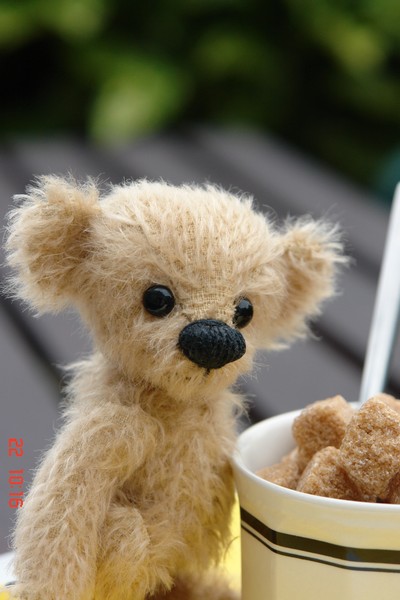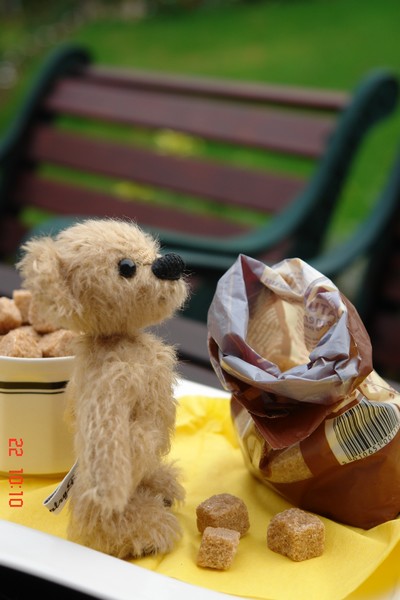 Hi Everyone,
Having a wonderful time finding homes for all my new bears.
So this time ........I'd like to introduce you to a 5"South African long sparse pile beige mohiar bear called 'Raw'.
He is such a sweetie!!!!!!
Raw is on my website/available bears 4 now.
I welcome you all to view 'Raw' and some more of my bears, and as your leaving pop onto my guestbook and leave any comments.
Thanks for looking!
Love kayx