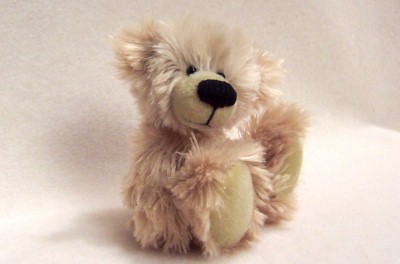 I keep hearing how much everyone wants to see pics. I've been working on several new patterns for my shop. Here is the first.
Beau stands 3.5" tall. He's a regular fur-ball! I've been playing with these in-set muzzles since trimming the long fur off these minis can be a real pain. Not that I don't like trimming, but sometimes it's just easier to use a shorter pile fabric for that.
He didn't quite come out like I saw him in my head, but he does have some personality.
Now, when will the holidays be over so I can get some time to work on the others?!?!?