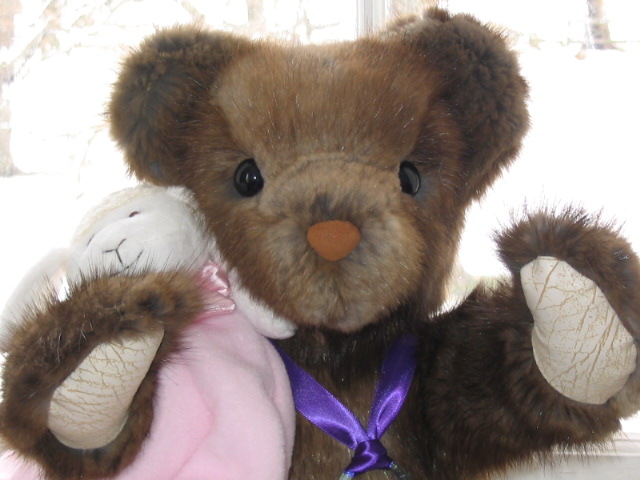 Ah!  Maybe that's what the problem is...I'll have to go see if I saved it properly. 
I think your little ted is soooo cool!  Very cute!
I've just looked and the photo is saved at 1600 x 1200, JPEG image, 332 KB.  ??? I'm not that good with computers, but the other two pics that I put on here are roughly the same size. 
Am I doing something wrong?  Should I be trying to resize it somehow??