ok, so I couldn't wait any longer and I hit my 'sassy' stache this weekend.  I posted more pics under a seperate thread, but I sure loved working with this stuff.  I can't wait to see what you do with yours, Ellen, I'm sure you'll have a riot!  Bobbie, I'm with you on the sheen/sparkle thing, it's what has kept from trying mini's before.   this stuff is wonderful, although I've learned you can't pluck or trim rooster tail, you've got to trim carefully, and you can't change the fur direction - can you?
this is my first 'sassy' probably not a true mini, as it's 6.5" tall, but the body is only 4" . it's modeled after a male whooping crane.  I used sassy longpile for the body, alpaca for the upper wings and a bit of mink for the black with feathers.  legs, beak, claws and eyelids are sculpted leather.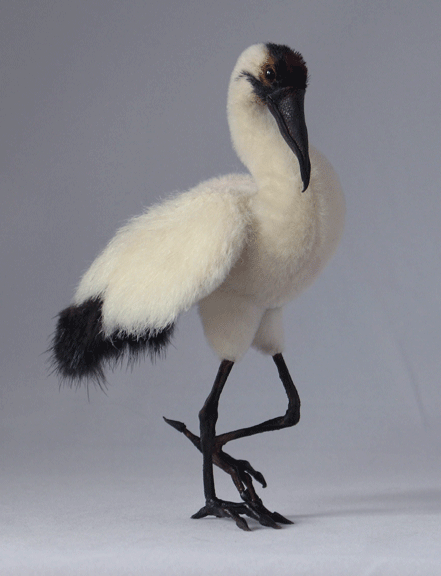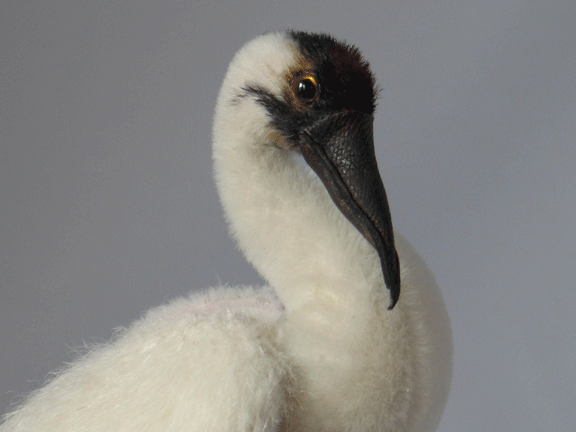 does anyone have any tips on shaving the seam allowence or flattening seams?  or do ya'll sew so close to the edge that it's not an issue?  I managed to sew the entire body on the machine, with a 3-stich seam allowence, but is that too much?