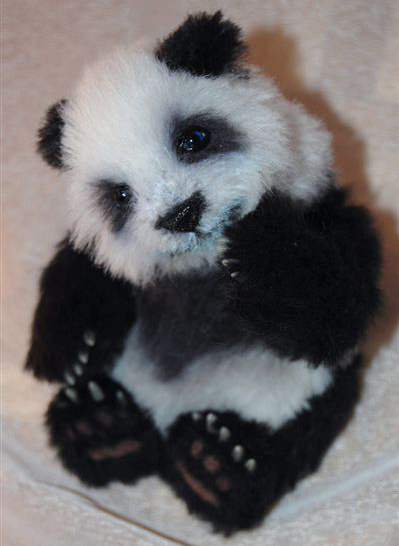 Hi everyone!
Giant Pandas are the cutest creatures in the world, if you have any problem or it is raining outside, they will always bring you a big happy smile.
It is autumn, that´s why I´ve decided to make a little panda-girl and to name her "Xiaomeng" - spring bud ))
Please let me to introduce you to Xiaomeng.
She is about 7,3" (18,5 cm) standing, made of Schulte alpaka and has many posing possibilities: double-jointed neck and armature inside arms and legs. Xiaomeng is completely designed and handsewn by me without any machine works.
Thank you for taking a look at her!
Xiaomeng has been adopted, thank you!