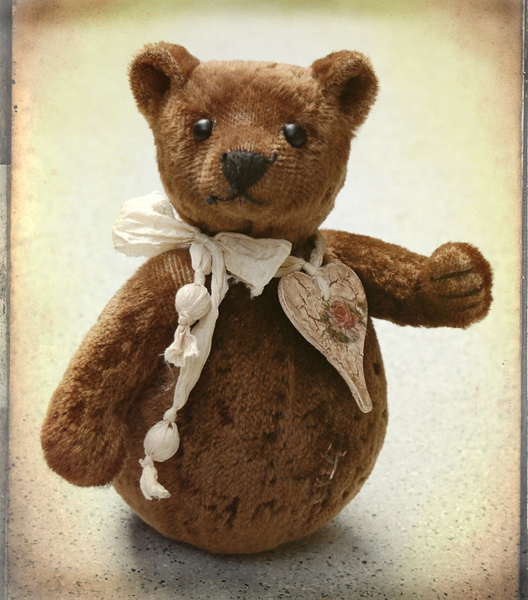 Hello everyone!  :hug:
Please meet my new bear - Nevalyashka.
He is a roly-poly or wobbly bear, is about 20 cm (7,9") tall. He is my first ever bear in this style, newly made by me and is my original design. He is made from gorgeous dense mohair, which was wonderfully distressed by me to look like the bear came out of an old trunk.
Nevalyashka is stuffed like a real roly-poly toy, so he can wobble and is really heavy

His head and arms are jointed. Neck jewelry is handmade from silk, wooden beads and wooden heart, which was decoupaged by me.
To celebrate the opening of my little blog, I have decided to share some art with you, and I would be very glad to make joy one of you. Maybe Nevalyashka will give his heart to you)
Let´s have some fun!