Hi there im just new here  and am hoping you can help with my problem of finding out anything about my bear.
I bought this bear at a car boot sale in N Ireland and the man I bought it from said he had bought it for his wife (girlfriend then)when she was 16 and they have been married for 40 years now.
The bear is about 40" high and has no labels or marks that i can see. The eyes seem plastic the bear has tongue of red felt and also has a red on white polka-dot bow tie around his neck with a sort of gold elastic  of some sort.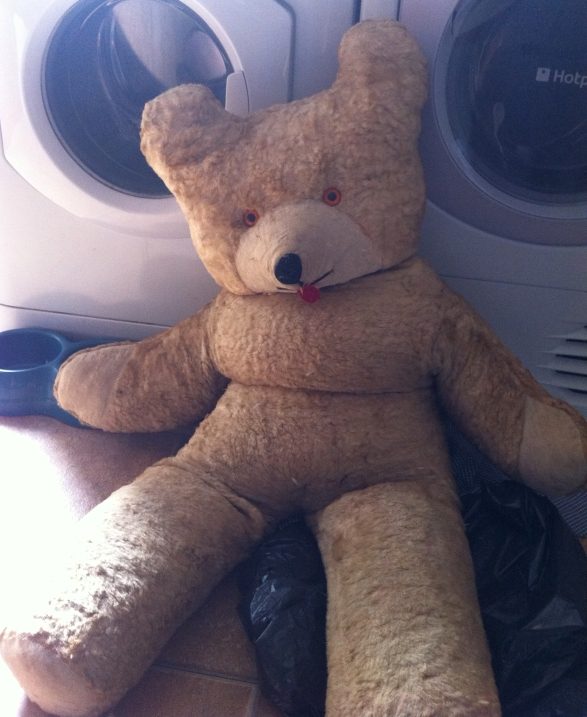 i know nothing more about him but would like to know something about him 

thanks for any help you may give.. i'm just frustrated that i've found nothing so far on 2 days of searching the internet