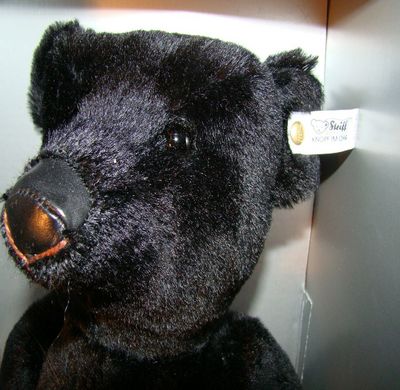 Any Steiff collectors out there?  I ask because sadly I'm having money issues so I have to sale some of my collection. 


I have this bear for sale, that's not my e-bay listing I just haven't taken any pictures of my bear yet.
http://www.ebay.com/itm/Steiff-Black-be … 500wt_1337
http://cgi.ebay.com/ws/eBayISAPI.dll?Vi … 796wt_1322
He's a limited edition of 4,000 and 16" tall Named "Schwartzbar"
I don't have his box or COA but he's in mint condition with a working growler, and from a smoke free home, and he still has his chest tag (both the one's listed on e-bay are missing that tag) & ear tag. 
I would like to get about $500 or best offer, for him which is way less that the $800 value.  If anyone would like pictures of him or more info just let me know.  I can also take payments on this bear if anyone is interested.