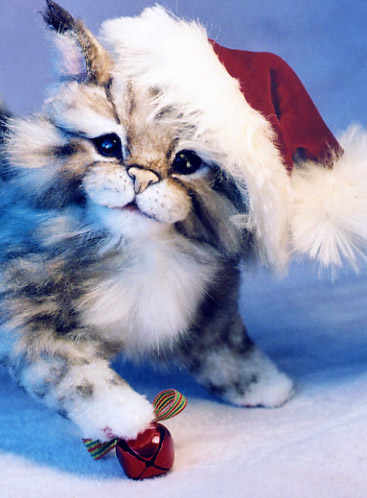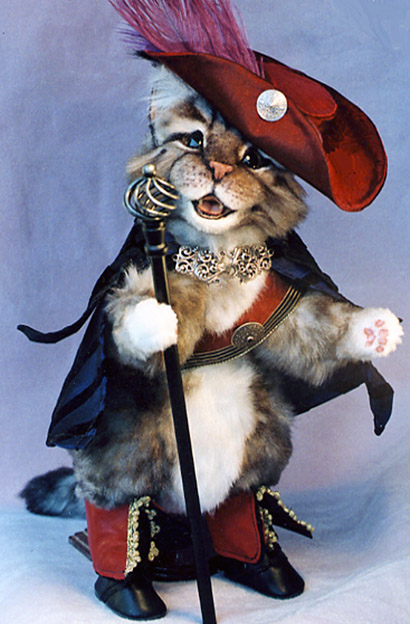 Here are a couple of the 4 characters I am offering through my Holiday Cat Gazette this year. Happy Beginning of Holidays Everyone!
:dance:
1)This is my version of Puss in Boots and he stands about 17". His costume, right down to his red leather topped boots and walking cane are all designed and handmade just for him. I wish I knew how to photograph satin. Both his red metallic hat and royal blue cape are satin.
2)And the kitten is Taz, 7", an eight week old grey tiger kitten. His Santa hat is made out of vintage red velvet with an off white mohair trim. It doesn't show in the photo but he has dark sapphire blue glass eyes.