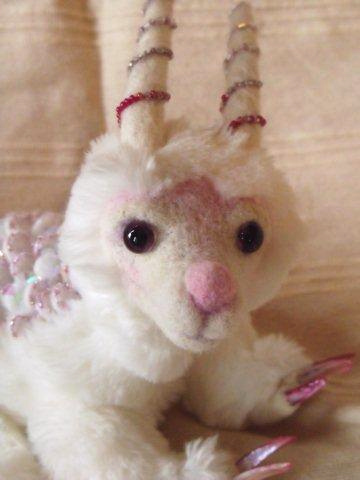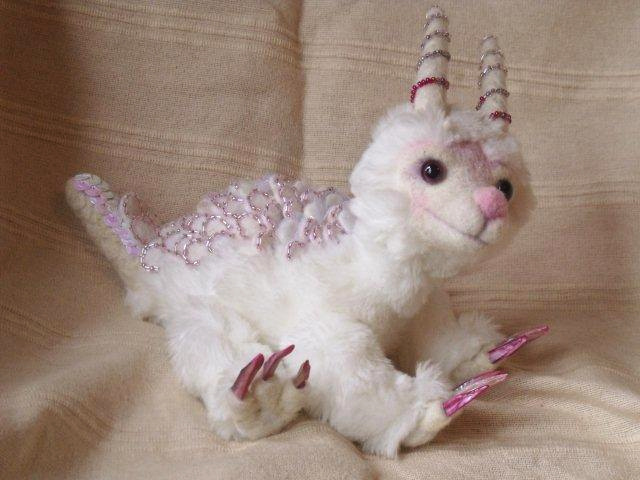 Hi everyone!
I thought I would share this baby dragon I've made. Please let me know what you think 


He's 5 way jointed with cotter pin joints and made from white faux fur.
He has lots of needle felted details including his face, horns and loads of tiny scales which I've sewn beads to for sparkle!
His claws are beads made from shell attached to armatures in the feet.
He's far from perfect, he was the first stuffed animal I've made on all fours, I didn't put shot in his feet so he stands awkwardly but I've improved the pattern for the next one

Sorry for the low quality pics guys