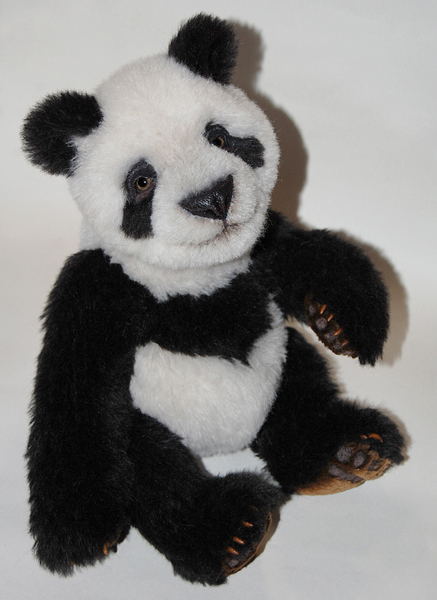 Hello  :hug:
This in my new giant panda bear, named "Po". He is about 30 cm (11,8") sitting.
"Po" was made of the best alpaca in two colors. He is 6-way jointed with double jointed neck and has armature inside for realistic posing possibilities.
He has also taxidermy eyes and cute leather nose 

"Po  has moveable upper eyelids, and can be posed awake or dreaming, therefore he looks so lifelike and beautiful, and has so kind expression.
"Po" is now reserved.
Thank you for looking!