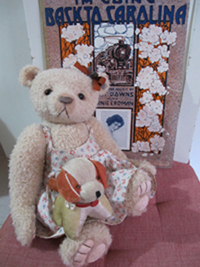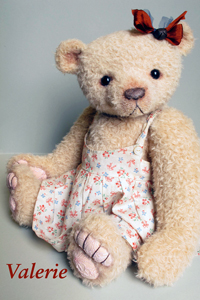 i have put Valerie to my latest design work over my blog.
please feel free to visit for further information : http://berriesbear-susana.blogspot.com/p/my-latest-design.html
i attached 2 photos here, one is her detailed portrait photo, the other "Valerie and her puppy" is my collected item from an etsy store.
the puppy you see is an vintage pincushion made by a Japanese artist with a tongue poked out... actually there is a measuring tape.
and at her back, is a vintage sheet music, beautifully art nouveau illustrated style.
the song is by Billy Downs & Ernie Erdman. The sheet music is copyright 1913.