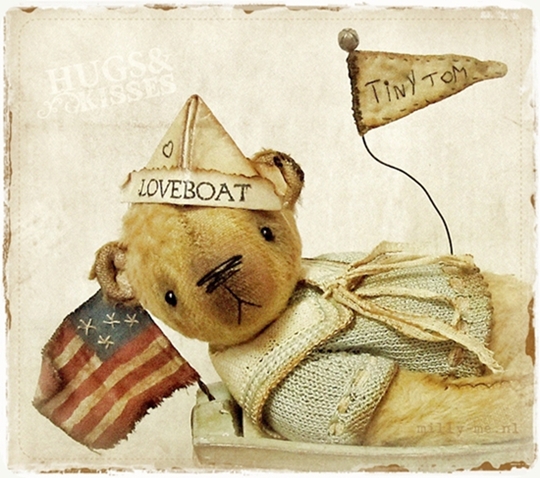 I'm a bit late posting........but I want to show you one of my latest creations................
Please take a peek at Tiny Tom.
Tiny Tom Blossem is my first prim style teddy bear and I think she turned out adorable with his paper hat and marine outfit which I handknitted.
His boat is handpainted.
Tiny Tom is adopted.
His full details can be found here: ** CLICK HERE ** to visit the website
Thank you for taking the time to look at him......
Have a nice day,
Thea