Two elephants doing their daily meditation. Ganesh and Krishna were inspired by my trip to India last November.
Their fur is Schulte mohair, hand-dyed with pigments from Varanasi and the bindis on their foreheads are from Varanasi, too. Their trunks, legs and arms are wired so that they can sit comfortably when doing their meditation.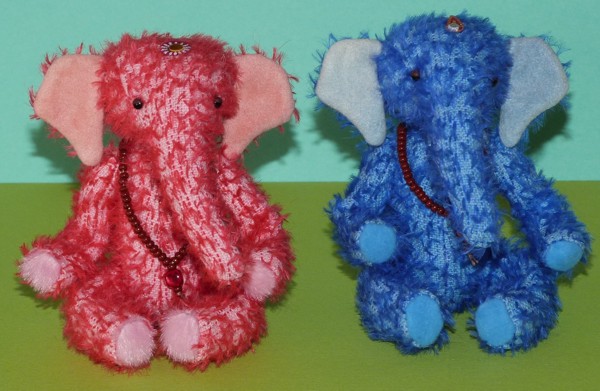 I also finished another dragon and three nosy little meerkats. To see them in the fur, please visit me in hall 1, stand 1.