My girlfriend named it mr. Lamb, and his feel was rougher wool fur, soft toy but harder soft toy(her description), and he had a string in front of his chest which if you pulled on he'd sing his music box.
If any of you know anything about it, please contact me, it maybe originated from Switzerland or Germany, around the 1990's.
I'd pay a hundred pounds for it or more, anything to get this teddy back to my girlfriend, it means a lot to her and it calmed her down from anxiety attacks and to sleep properly.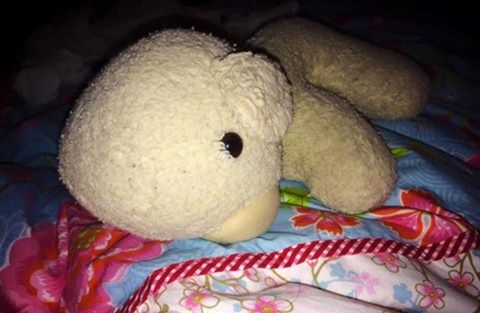 This is the only picture I have right now, she's trying to find more.