We buy our cat, Casper, an expensive "kitty condo" but he pays it no mind.  Instead, he would rather have the cardboard box that the thing came in!
Any cat toy, in the world, he could have... but he'd rather play with the plastic rings left over from the tops of plastic milk jugs!
Oy-vey!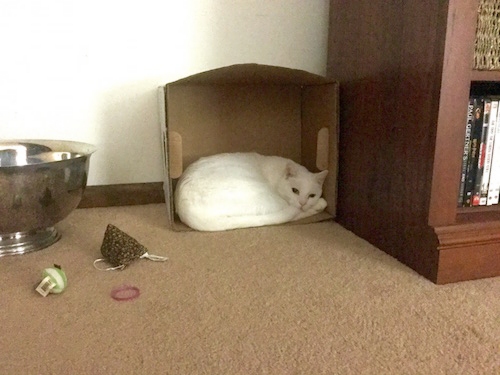 Le carton de Casper!