I don't know if it has something to do with the fact that I'm getting older (very fast 

), but lately I find myself being attracted to older bears too. 
I am certainly not an expert on vintage bears and I don't care about how valuable or rare they are; I just follow my heart.
These two lovely old teddies recently joined my hug:
The one in the dress is a Merrythought bear from the 1930's called "Tilly" and her companion who just arrived at my house last week is a 1950's Chiltern bear called "Brighton".  I think they make such a beautiful couple and they are always together now.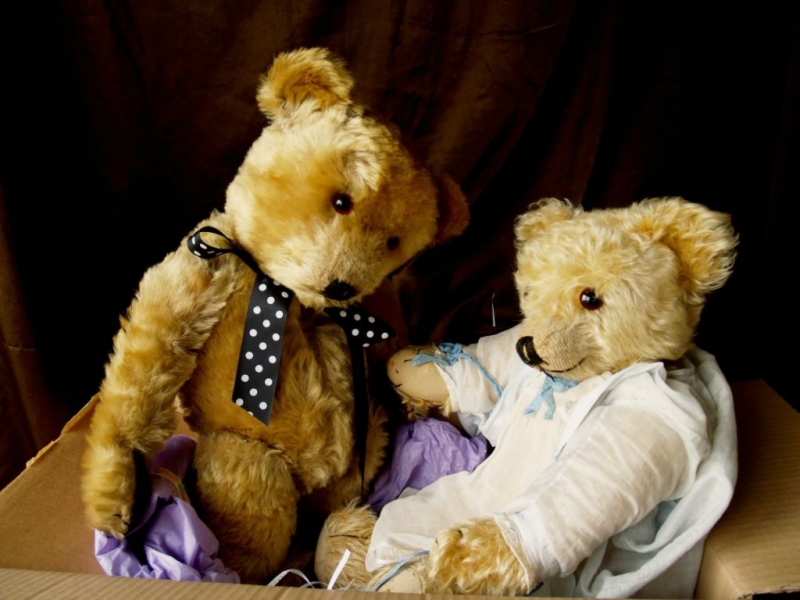 First encounter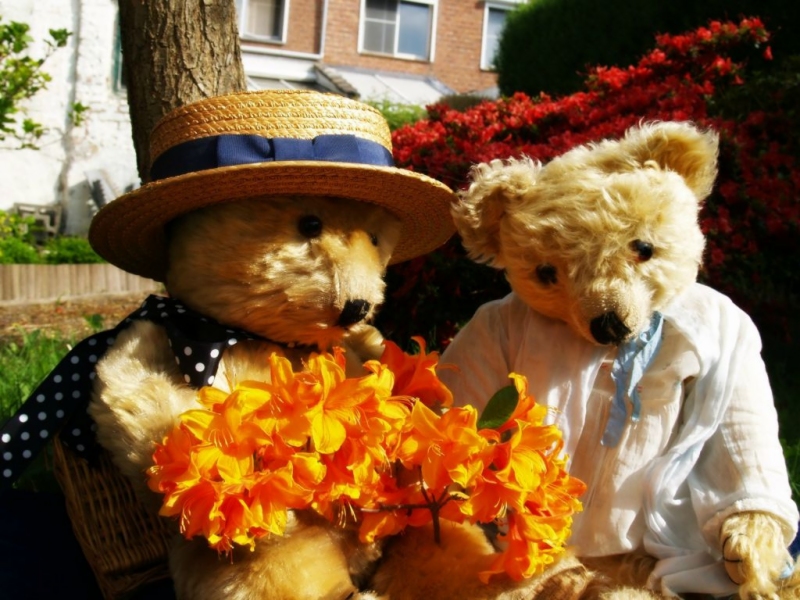 "A beatiful flower for a beautiful lady"