I've been very busy making bears of late and have another to introduce!  Meet Miles, a tweaked version of the pattern I created to make 'Fern'. He is 6.5' standing and 5' seated, 5 way cotter pin jointed and stuffed firmly with Dacron and polyfill- weighted with garnet.
Miles is part of my 'Forest Friends' series. In the series will be a choc/lavender bear, choc/gold bear, choc/fuschia bear,  choc/green bear and choc/aqua bear, all inspired by vivid colours in nature. They are all waiting to be brought to life on my bear table at the moment and will be available for adoption when my website (in the works) is launched later this year.
Thanks for your ongoing support bear friends!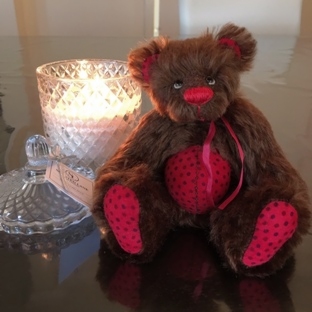 Miles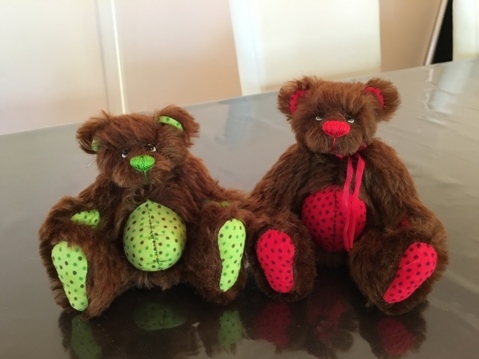 Fern & Miles