I've not a teddy bear maker but need to make a particular style of teddy bear rucksack to replicate one I had snatched from me by a man as he waved at children from the train we were on in Tanzania. I am clueless about how to form his shape.
Any support would be appreciated but if someone could advise me about getting a pattern made for me to use, then that is what I really need.
The teddy I had snatched was around 16 -19CMs in height (gauging by a bear of similar size). He is similar size to Build-a-bear bears as the clothes fir his as though bespoke.
His muzzle protruded quite a bit but wasn't separate (or at least not as far I could make out).
He had deep looking eyes with large pupils.
He had a side zip.
I have searched for patterns for his face shape and cannot find any that are not separate muzzle patterns.
Any support would be appreciated but what I could really do with is someone that can design me a pattern, or, I cannot follow it successfully, make me a bear and send me the pattern to make me another one.
I realise that there will likely be a cost involved but as I'm currently on benefits whilst trying to start my own business life-coaching people with Asperger's Syndrome, I can afford only a small amount.
I would like to learn this craft, as having Asperger's Syndrome myself, I find it hard to be employed, deal with people, and I need to work for myself from home.
Please see images of said bear.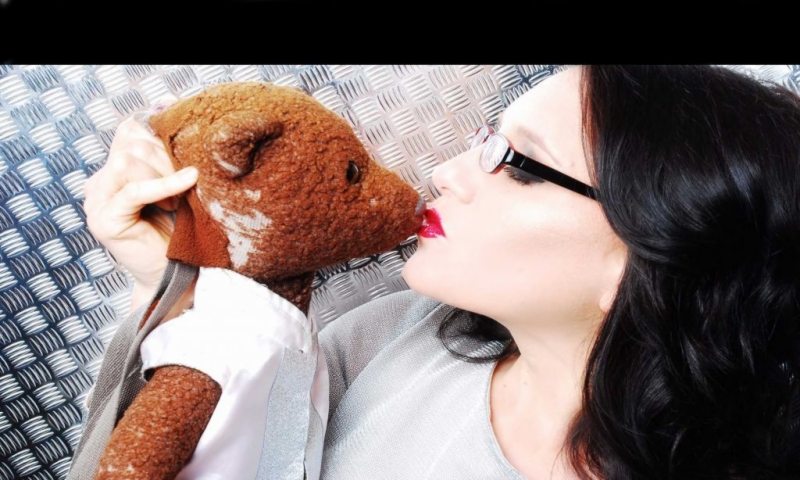 Profile of head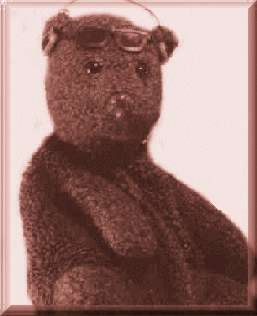 Sitting naked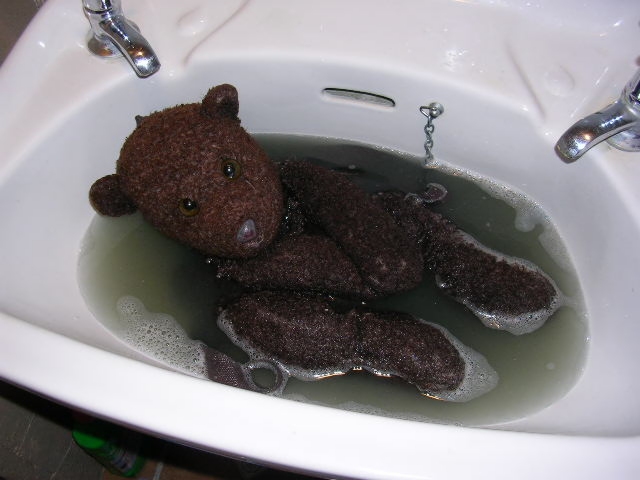 Taking a much needed bath after his travels!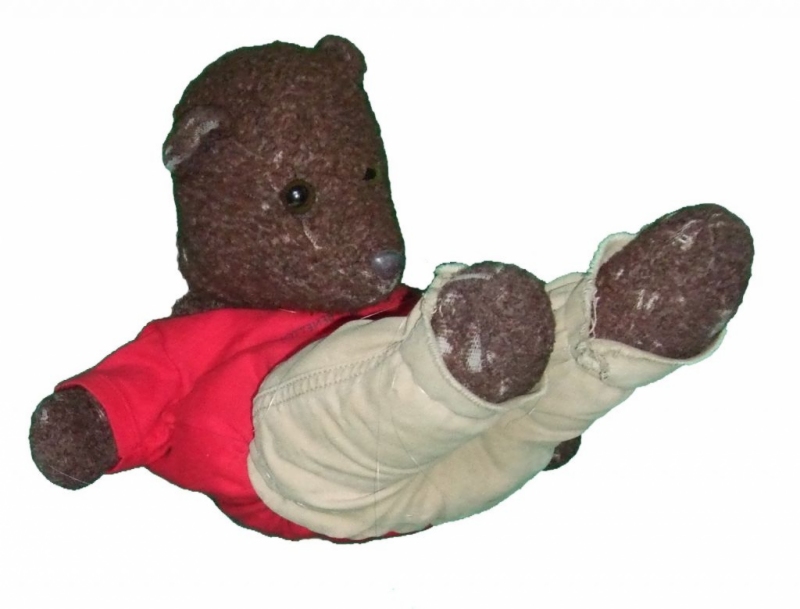 Sliding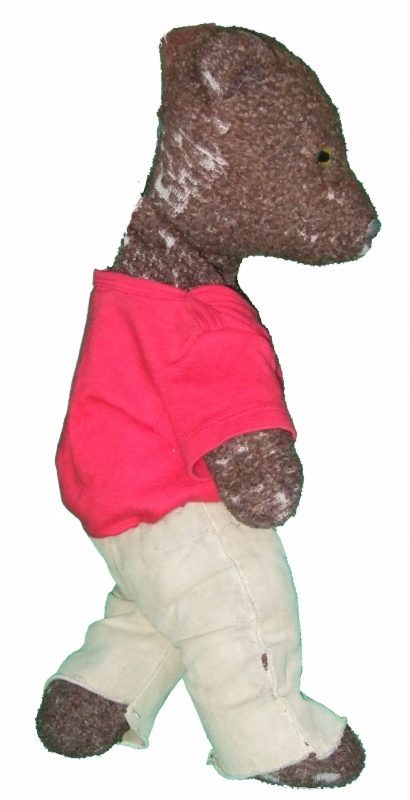 Profile standing (straps edited out in photo)