Well, I bought an old Lefray bear for a dollar last week (woohoo).  Maybe you guys can give some advice.  I hope this is clearer than mud.
The bear's leg had detached because the disk (very old but thick cardboard, almost like MDF)  in his body had broken into pieces, and now the bent cotter pin is on the leg side.    I removed the broken disk.  I did a little research, and it seems the best way to fix him is to put a disk inside the bear's body and have the cotter pin stick outside his body toward his leg.  Sew his body closed.  I'm also going to put extra upholstery material to make sure the bear's body is strong.  Then open up the seam of the leg, exposing the disk in the leg.   Then put the cotter pin through the disk in the leg, bend it back and the close up the leg.
My understanding (not being a bear maker) is normally the cotter pin would go in the leg, through the body of the bear where before he is stuffed, and the cotter pin would be bent.  But these are my questions:
I would like to use as much as of the original parts as possible.   
1.  Can I reuse the old cotter pin? 
2.  Does the disk I put inside the bear's body have to be the same hard cardboard material, or can I use a metal disk/washer on the inside of the bear?
3.  Does the disk i put inside the bear have to be the same SIZE as the other disk, or if i use a smaller disk, does that affect its integrity?
Pictures below....let me know what you think.  Thanks!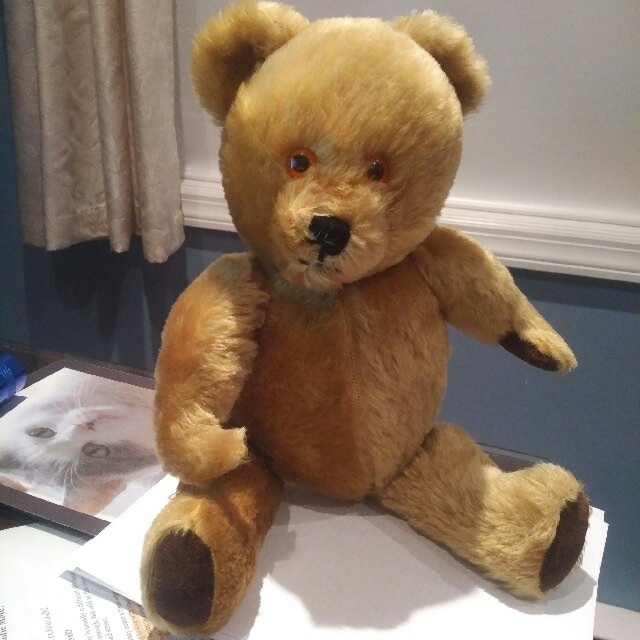 A seemingly together bear.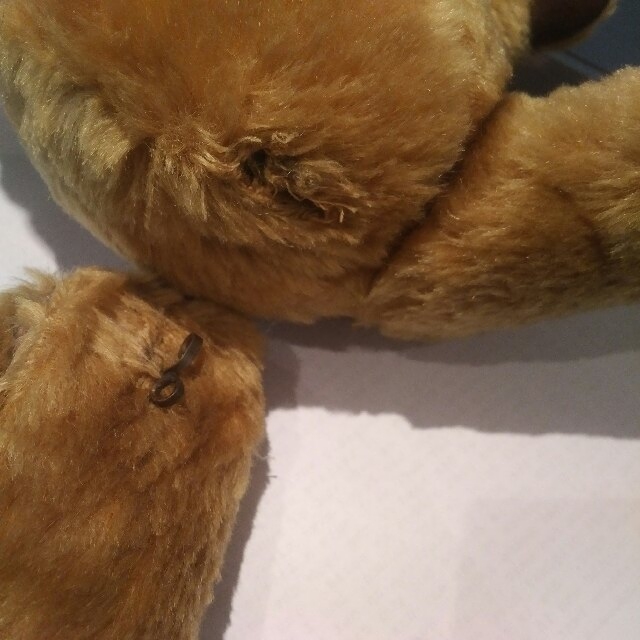 But no, he's not!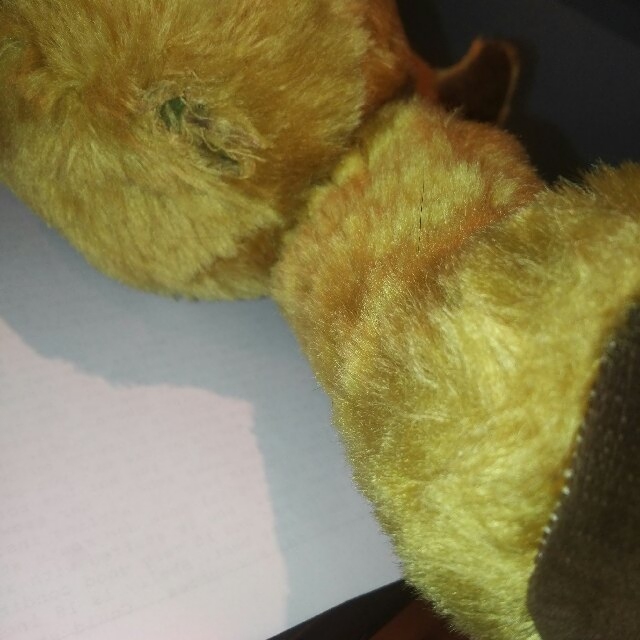 here's the hole in the body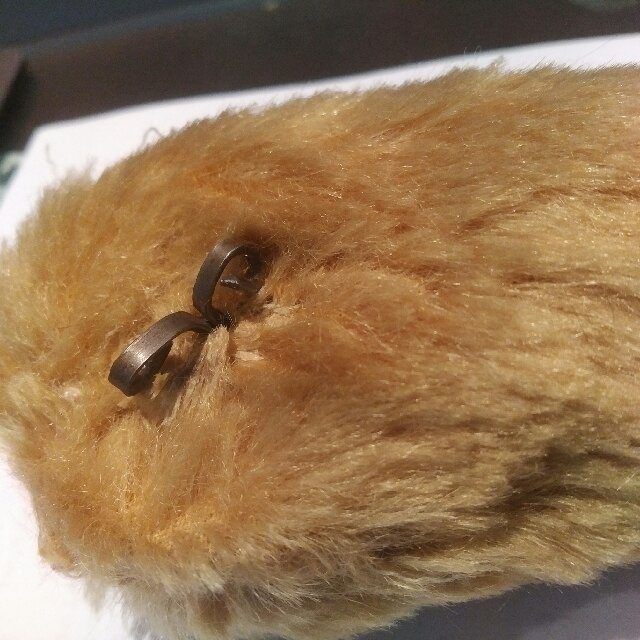 This is the outside of his leg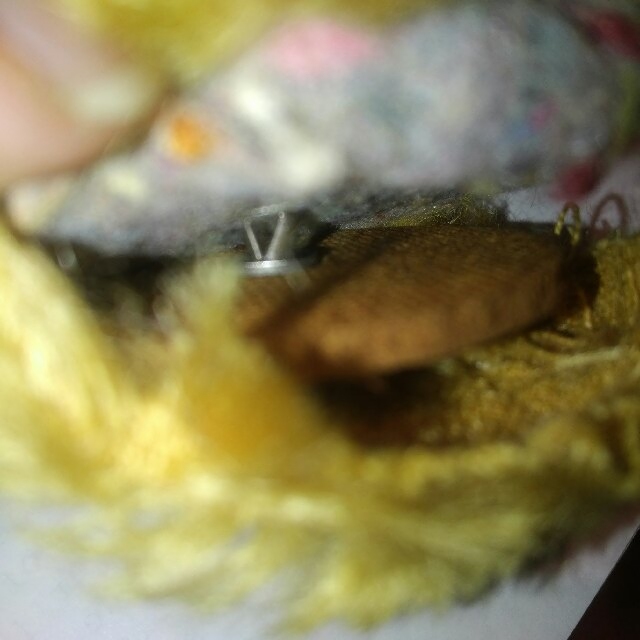 and here is the inside of his leg.