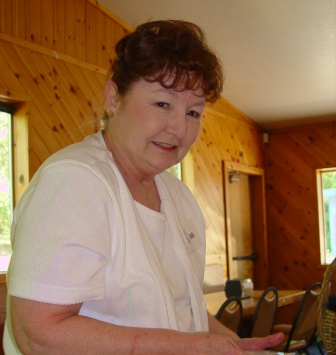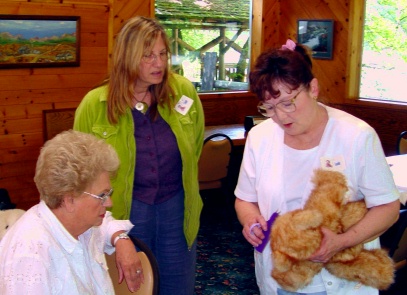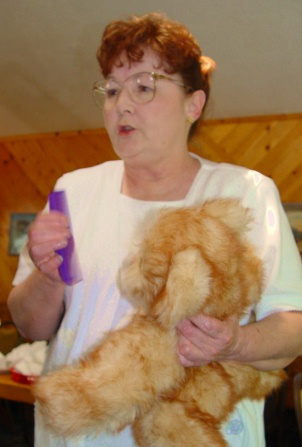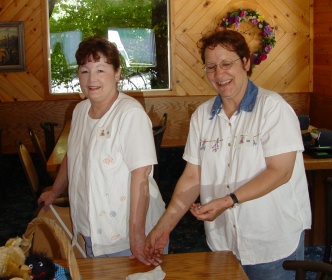 Our good friend Loretta, also known as Winney, has been quite ill and hasn't been on for a while.  I was hoping some of you clever people coulld send her som encouraging words, a e-card or two? 

winneybears@yahoo.com
this is her home e-mail.  She has been such a good friend to so many of us and is always so supportive of everyone, and gollygoshdarn, its kinda hard not to feel well enough to do what you love to do. 

I was honored a while back to actually meet Loretta, we had a meeting here in Southern Oregon of some of the beary people that lived close by or where on their way through;
winnie was there as was Laure Welsch, who has gotton so busy and we don't get to see her anymore here.
Loretta is as warm and fuzzy as her bears and i hope with all my heart she starts feeling better soon.