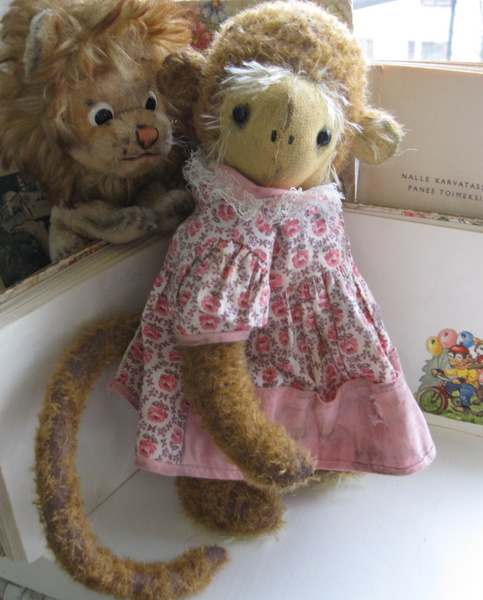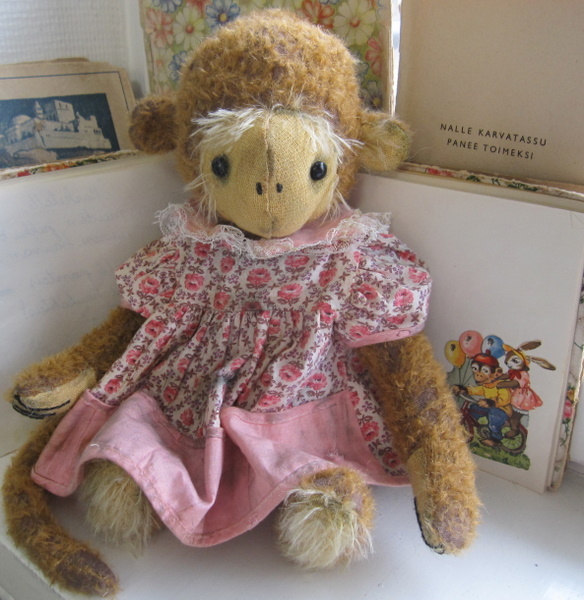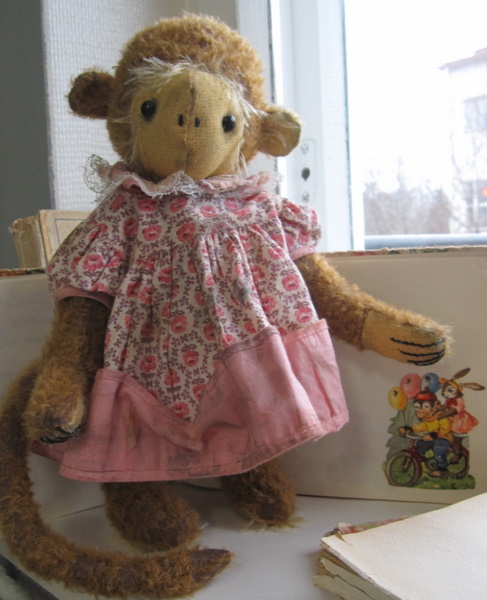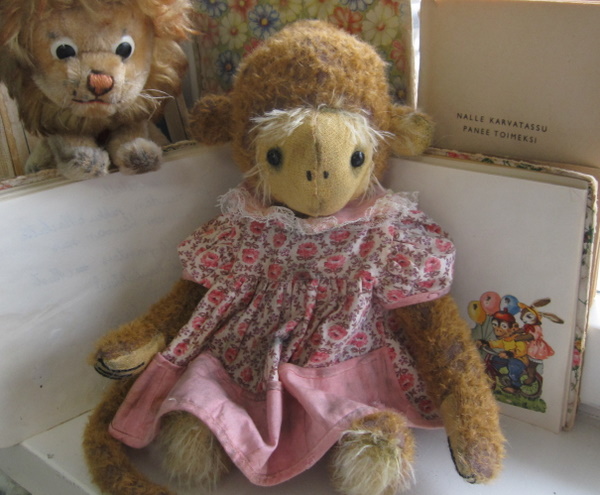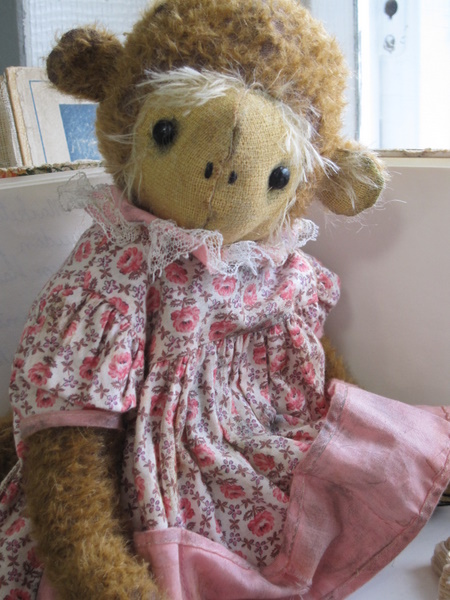 Vintage style 12" (30 cm) monkey girl that I have carefully plucked and dyed to look like she has endured decades of loving hugs! She is filled with lamb's wool for softness, wood wool and mohair scraps for texture (and if she would ever need repairs, extra fabric would be found inside!) and steel shot for cuddly weight. She has 8 mm antique boot button eyes that glint mischievously! She also wears a genuine vintage dress that I have further aged.
She is my original design.
The sweet lion friend does not come with her.
My web page is not ready, so please send inquiries about her to my e-mail address.